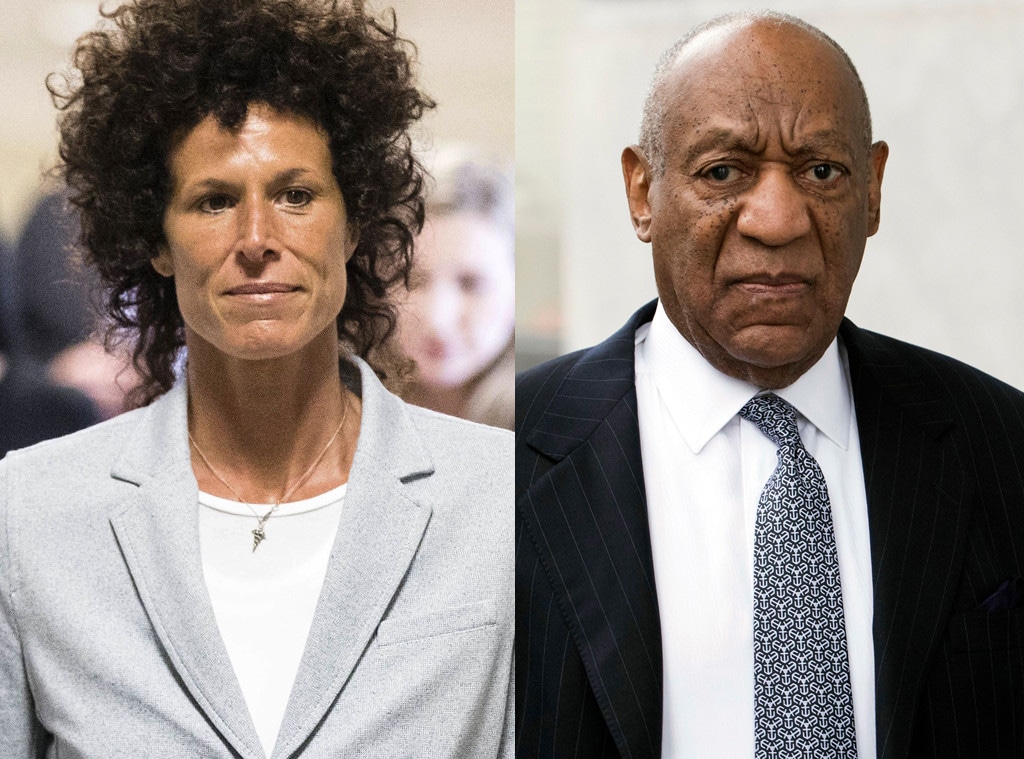 Shutterstock
Andrea Constand, the first woman to pursue sexual assault charges against Bill Cosby, is now speaking out publicly about her experience, more than 13 years later.
Last month, the 80-year-old former Cosby Show star was found guilty of drugging and sexually assaulting the now-45-year-old woman in 2004. His conviction came during a retrial, held after a previous jury was deadlocked, and after a slew of women made similar accusations against him in the press. Several accusers testified against Cosby as witnesses during the second trial.
In court, Constand testified that she had gone to Cosby's house to discuss her career. At the time, she worked as an administrator for the women's basketball team at his alma mater, Temple University. She said he gave her three blue pills and told her they would help her relax.
"I said, 'Are they natural? Are they a herbal remedy?'" Constand told NBC News' Dateline program in an interview airing on Friday, in what mark her first comments to the press about Cosby's assault of her.
"He said, 'No, they're your friends. Just put 'em down,'" she said. "I get some water somehow and I swallow the three pills down. I took them because I trusted that they would maybe just help me feel a little more relaxed."
She testified in court that she "began to see double vision" after she swallowed them.
"My mind is saying, 'Move your hands. Kick. Can you do anything? I don't want this. Why is this person doing this?' And me not being able to do- react in any specific way," Constand said on Dateline. "So I was limp. I was a limp noodle."
"He said nothing that I could recall," she said. "I was in and out of consciousness. Inside, I was crying out inside in my throat, in my mind for this to stop and I couldn't do anything."
Cosby had pleaded not guilty during the trials and his attorneys have said they will appeal the case.
He was officially convicted on three counts of indecent aggravated assault and faces up to 10 years in prison on each count. Cosby is due to be sentenced in September.