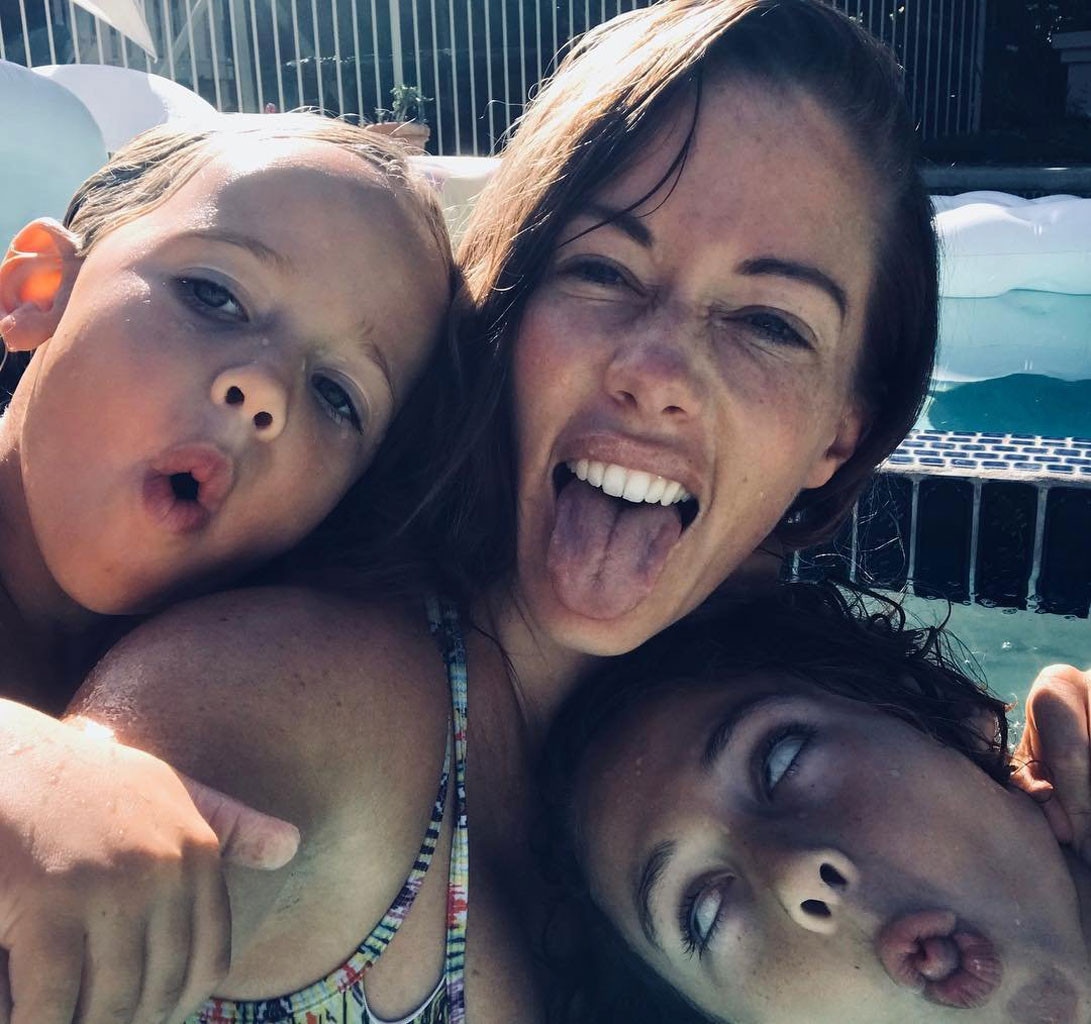 Instagram
Kendra Wilkinson is moving on...literally.
The reality star, who filed for divorce from husband Hank Baskett less than two months ago, is packing up her things and getting on with her life.
The social media-loving star took to Instagram on Monday to once again pour her heart out to her legion of fans, posting photos of boxes, as well as a wall of photos of her two children, called her "pride and joy wall," which she said she was taking down.
"I'm starting to box things up and my heart can't hurt any more. I need prayers and strength today. I worked so hard for my home," wrote the reality star.
In addition to the Instagram Stories images, the former Girls Next Door, who recently went brunette, also posted a sweet pic with 8-year-old Hank and Alijah.
The 32-year-old wrote that she's going to therapy in the wake of her split and that she's trying her best.
"I'm doing the best i can in my life with the cards I've been dealt and i will continue to do that," wrote Wilkinson. "I'm hurt because the world i thought was promised to me forever is now coming to an end."
I'm not perfect with the way I'm reacting to my pain sometimes but i am getting stronger. My kids, friends n therapy have been helping. I'll be able to breathe again soon. Love will always win in my heart and will never go a day without being there for the people i love n yes him. Even with the pain I'm experiencing."
Almost exactly a month after the split, Kendra took to Instagram to update fans on how she'd been doing with her new reality.
"Just posting random selfies and saying hello to u all," she wrote on Instagram to her 2.8 million followers. "Been trying to take care of myself lately. My mental, emotional n physical well being."
Kendra added, "Kids come first at all time but mama needs some fun rt now. I need a little kick in the ass. SOS."
The famously blonde star has also made her tresses brunette that she admitted in the comments section needed a "touch up."
Judging from the recent images, looks like that touch up happened!
In April, Kendra cited irreconcilable differences as the reason for the divorce, according to court documents obtained by E! News. The date of separation is listed was January 1, 2018.
Following weeks of split rumors, the Kendra on Top star and Girls Next Dooralum said on Instagram on April 6, "Today is the last day of my marriage to this beautiful man. I will forever love Hank and be open but for now we have chosen to go our own ways." Hank did not comment.
The two wed at her former home, the Playboy Mansion, back in 2009. In court papers, Kendra requested joint legal and physical custody. 
As for the reasons behind the split, a source told E! News at the time that it wasn't one specific thing but something that was years in the making. 
"It's definitely been a long time coming. They've been trying to work on this for a long time and it finally hit a roadblock," our source shared. The exes "tried to work things out for so long for the sake of the kids, and they did want to be together. They tried everything they could."