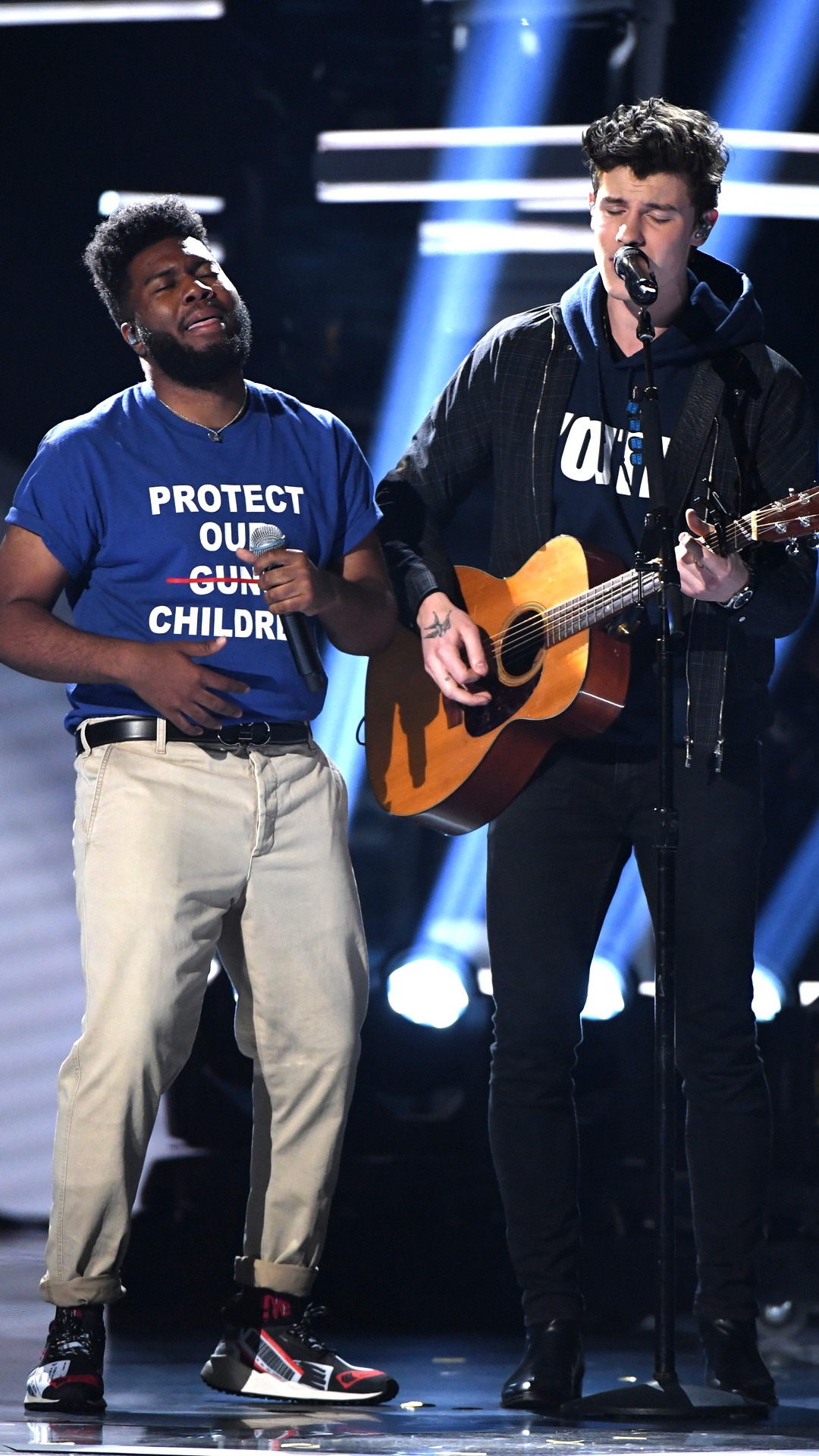 Ethan Miller/Getty Images
Shawn Mendes is using his platform on stage for good.
While appearing at the 2018 Billboard Music Awards, the "Treat You Better" singer took his performance opportunity to pay tribute to those affected by gun violence.
Joined on stage by the Marjory Stoneman Douglas High School show choir, Shawn and Khalid sang their newest song "Youth."
"You can't take my youth away / This soul of mine will never break," the duo sang. "As long as I wake up today / You can't take my youth away."
While appearing on Live From the Red Carpet before showtime, Shawn shared a few details on how the song came about. "We've been really good friends for a couple years and we got together talking about doing something really important and to write something very important. I'm so excited to do it with him," he told E! News' Jason Kennedy. "It's a really special performance." 
The performance comes just days after 10 people were killed after a shooting at Santa Fe High School in Texas. 
E! News would later confirm that Texas NFL player J.J. Watt will personally be paying for funerals of all 10 victims. "Absolutely horrific," he shared on Twitter after news of the shooting broke Friday morning.
"Just a few weeks ago, many students from that very high school joined the protest against gun violence and they are no different than tens of thousands of young adults across this nation who took a stand and are raising their voices to say things must change," Bebe Rexha shared on stage before the powerful performance. "They inspire me with their hope, with their compassion, and with their determination to make a difference and build a better world."
Hollywood stars including George and Amal Clooney and Oprah Winfrey have shown support by personally donating to March for Our lives.