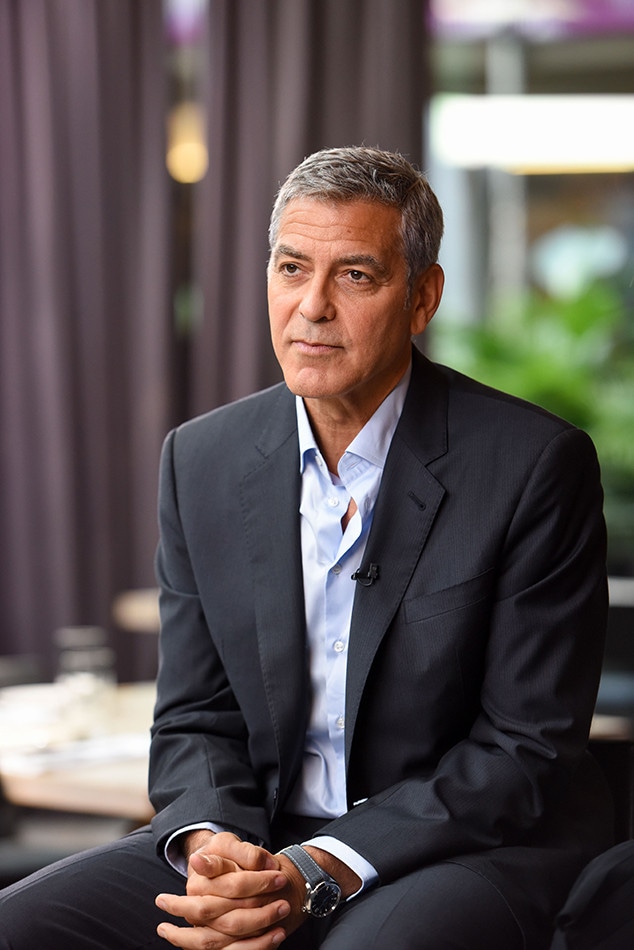 Michelle Quance/Variety/REX/Shutterstock
Five students who survived a school shooting at Marjory Stoneman Douglas in Parkland, Fla., announced Sunday that there will be a march on Washington, D.C., to call for stricter gun laws.
Organized by classmates Jacqueline Coren, Emma Gonzalez, Cameron Kasky, David Hogg and Alex Wind, March for Our Lives is scheduled to take place March 24. On that morning, they said, students and their supporters will take to the streets "to demand that their lives and safety become a priority," and to finally "end gun violence and mass shootings in our schools."
In a show of support, George Clooney and his family made a donation to their cause. "Amal and I are so inspired by the courage and eloquence of these young men and women from Stoneman Douglas High School," the Suburbicon director, 56, told E! News in a statement Tuesday. "Our family will be there on March 24 to stand side by side with this incredible generation of young people from all over the country, and in the name of our children Ella and Alexander, we're donating $500,000 to help pay for this groundbreaking event. Our children's lives depend on it."
Other celebrities, including Lady Gaga, have pledged their support via Twitter. "School safety is not a political issue. There cannot be two sides to doing everything in our power to ensure the lives and futures of children who are at risk of dying when they should be learning, playing, and growing. The mission and focus of March for Our Lives is to demand that a comprehensive and effective bill be immediately brought before Congress to address these gun issues. No special interest group, no political agenda is more critical than timely passage of legislation to effectively address the gun violence issues that are rampant in our country. Every kid in this country now goes to school wondering if this day might be their last. We live in fear," the students wrote in their mission statement. "It doesn't have to be this way. Change is coming..."
Seventeen students were killed last week after a 19-year-old gunman walked into school, armed with what police said was a military-style semi-automatic rifle and countless magazines.
March for Our Lives was "inspired by and led by the kids who are our hope for the future."
Rest assured, as the teens vowed in their mission statement, "Their young voices will be heard."