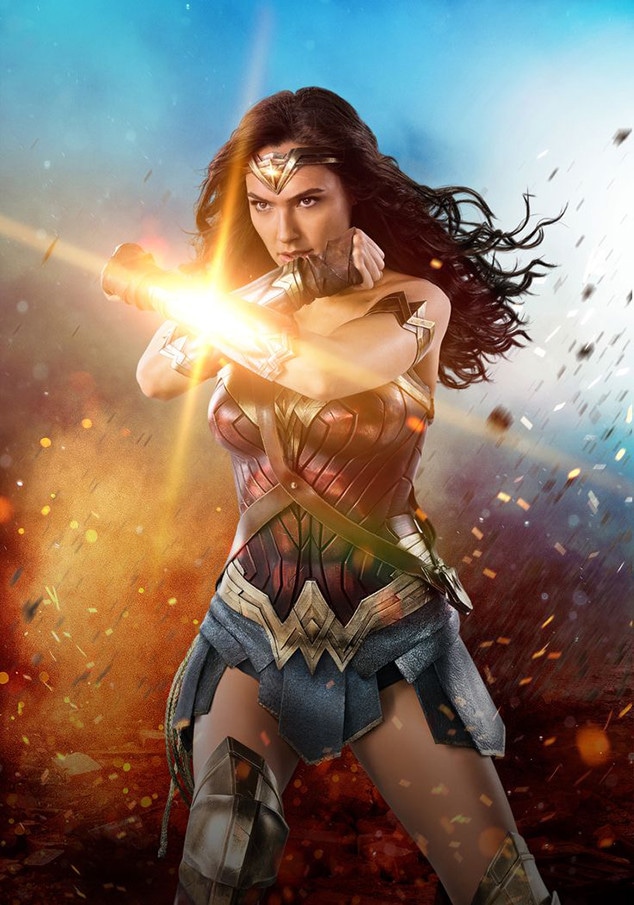 Warner Bros.
The people have spoken, and Wonder Woman is the Ultimate Superhero!
With 60.44 percent of the vote, the iconic DC Entertainment character—portrayed on the big screen by Gal Gadot—beat Chris Evans' Captain America in the final round of the Ultimate Superhero Tournament. Voting in the first round began Apr. 27 with 64 contenders; Wonder Woman was an early frontrunner, earning more votes in each round than any other superhero.
Gadot first appeared as Wonder Woman in 2016's Batman v Superman: Dawn of Justice, and she reprised her role in 2017 in Justice League. A Wonder Woman sequel is set for Nov. 1, 2019.
Earlier this year, Gadot told E! News Wonder Woman's success "feels amazing."
"I feel grateful. I think the universe has played this entire thing in the most beautiful, special way. I think people were really, really ready for this movie," Gadot said. "I think my director, Patty Jenkins, had such a great, special take and vision on this character—she is so amazing!"