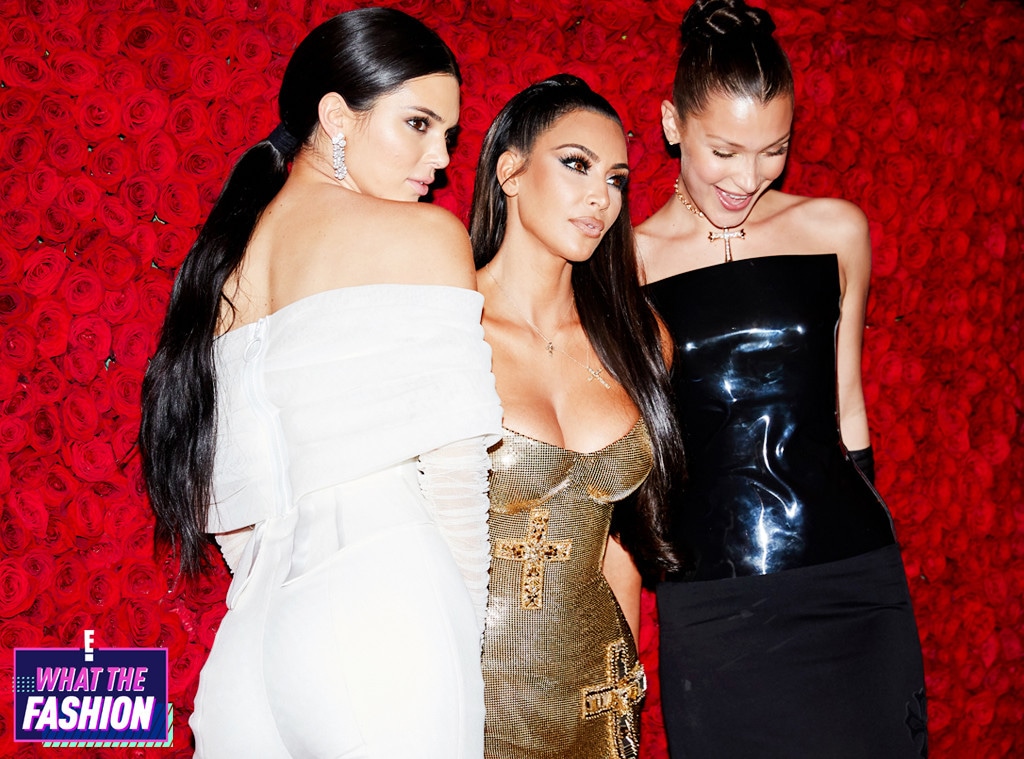 Taylor Jewell/Getty Images for Vogue
The What the Fashion panel has spoken!
"This was definitely the best Met Gala I've seen in the past five years," noted Morgan Stewart. Now that the former Rich Kids of Beverly Hills star and co-host Justin Martindale have broken down the Met's style saints and sinners on the E! Snapchat show, we're tapping them for their style superlatives. We're not just talking about the typical "Best Smile" or "Most Popular" wins you see in high school yearbooks either. An over-the-top red carpet demands unique categories—from "Most Extra" to "Most Likely to Play Broccoli in the High School Play"—that only our fabulous hosts can explain. 
Taylor Hill/Getty Images)
Most Likely to Appear in an Eyes Wide Shut Reboot: Cara Delevingne
"The model was stunning in Dior Haute Couture: She was scary sexy behind the veil. The dress was modern, edgy—ugh, the stuff of fashion orgasms," shared Morgan.
Jason Kempin/Getty Images
Most Extra: Zendaya
"Her Joan of Arc look got all of us hearing voices. Chic, forward and on theme, she had us all burning at the stake," Justin explained. 
Best Accessory: Jaden Smith
"The Louis Vuitton fur coat was enough, but boy was certified gold—and he brought the album to prove it," Morgan noted. 
Jason Kempin/Getty Images
Most Likely to Play Broccoli in the High School Play: Frances McDormand
"If anyone can wear a leafy headpiece and twirl around, it's this Oscar winner. Eccentric, weird and why we LOVE EVERYTHING Frances," noted Justin. 
Benjamin Lozovsky/BFA/REX/Shutterstock
Most Likely to Be a Repeat Offender: Tiffany Haddish
"She's done it before, she'll do it again! The black-and-white Brandon Maxwell jumpsuit was a little understated for the Met, but that train would look so perfect at a movie premiere or a party," said Morgan. 
Carl Timpone/BFA/REX/Shutterstock
Most Likely to Crawl Back Under a Rock After the Gala: Mary Kate and Ashley Olsen
"These are the groundhogs of the Met. They always have the expressions of melting candles, dress like hoarders, and in a puff off smoke, we don't see them ever again 'til next year," said Justin. 
Watch:
"What The Fashion" 2018 Met Gala Fashion
Be sure to subscribe and catch What the Fashion every Thursday on Snapchat Discover.