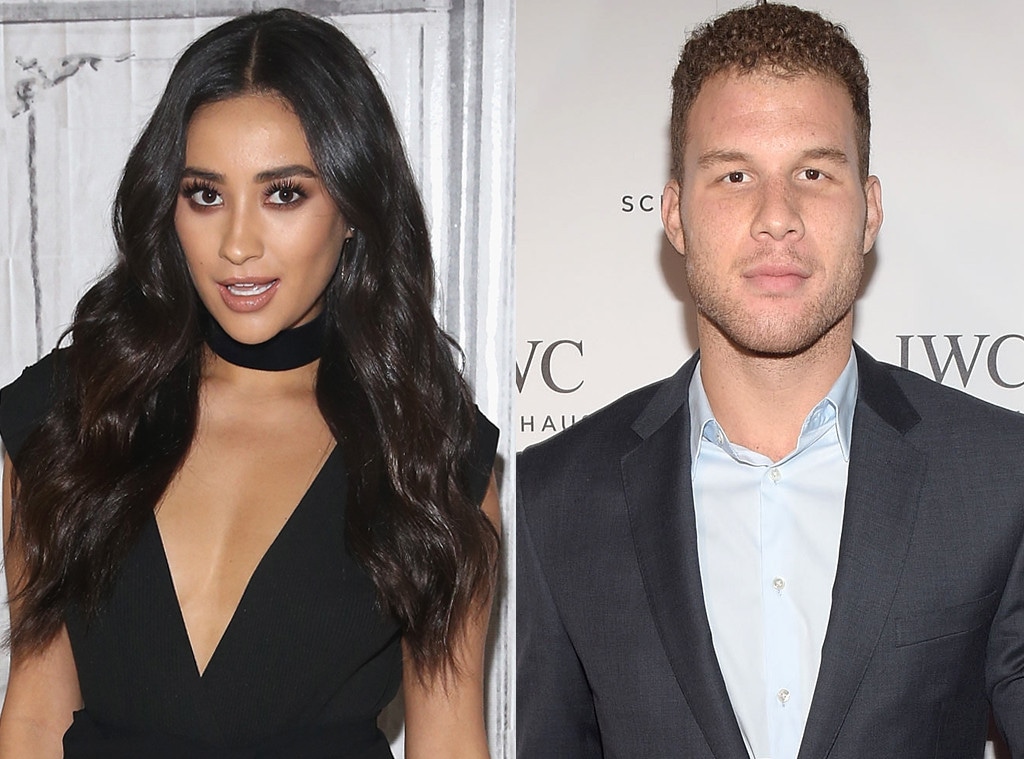 Robin Marchant/Jason Kempin/Getty Images
New couple alert? Not so fast...
Shortly after a report surfaced on Monday saying that Blake Griffin had "moved on" from Kendall Jenner with Shay Mitchell, the Pretty Little Liars alum took to Twitter to put an end to the speculation. In the Page Six article, it was stated that the Detroit Pistons star had been "spotted chatting" with Mitchell on Friday during a private event at New York restaurant Carbone. But according to Mitchell, that didn't happen, because they've never even met.
"I've never met @blakegriffin23 but if he was at Carbone at the same time I was, I hope he ordered the spicy rig and enjoyed it as much as I did," Mitchell tweeted on Monday.
Griffin was first linked to model Jenner in Aug. 2017. Over the following months, the duo was photographed on and off together, but neither have ever commented publicly on their relationship status.
In December, Jenner was spotted wearing Griffin's jacket while attending his comedy show in Los Angeles. But the following month, a source told E! News that things between Jenner and Griffin had "slowed down."
"They were hanging out but both knew that it wasn't going to be a long-term exclusive relationship," the insider shared with us at the time. "They are still in contact and hangout here and there when they are both in town because they truly have a lot of fun together. Kendall always says that Blake makes her laugh and that's why she loves being around him."
But, the source added that Jenner and Griffin "were never serious."