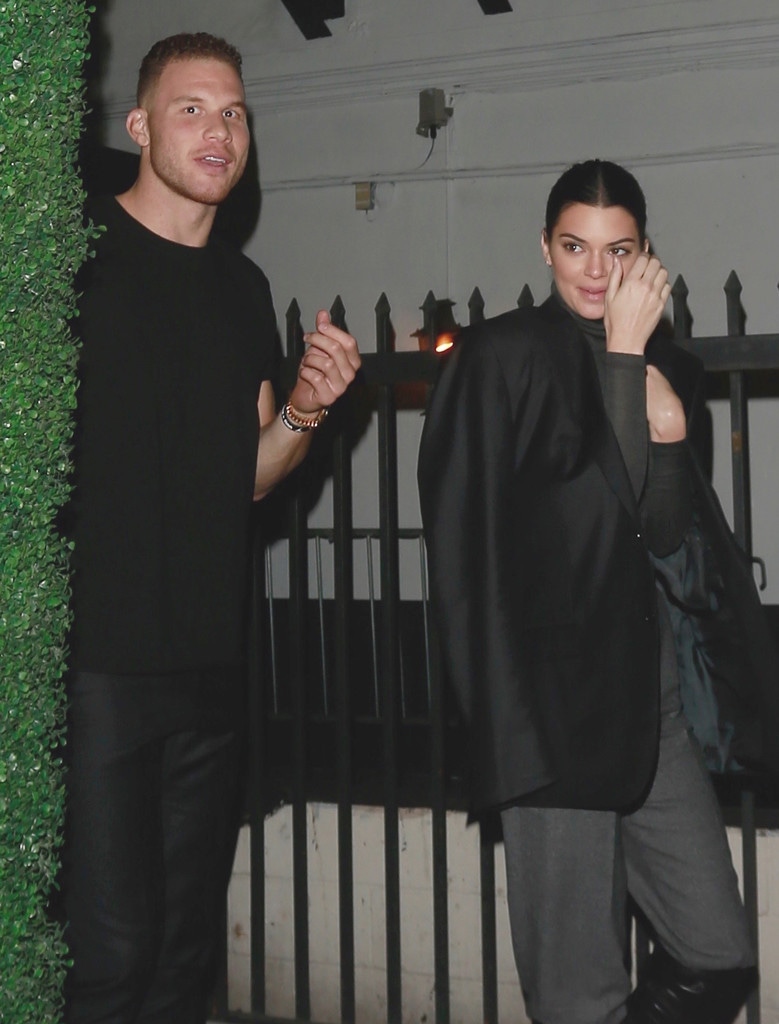 Lies Angeles / MEGA
Kendall Jenner and Blake Griffin continue to spark romance rumors.
The model was spotted at the Los Angeles Clippers star's comedy show in Hollywood on Thursday evening—wearing his suit jacket. Photographers caught Kendall leaving the show wearing Blake's sports coat.
"Kendall was there supporting Blake," a source tells E! News. "She arrived at The Avalon a few minutes before the show started and greeted several of Blake's friends. She seemed to know them well and they all stood around chatting."
Blake put on the event at Avalon Hollywood in support of his Team Griffin Foundation.
"Kendall was seated at a table in the front where she could see Blake on stage as he introduced the show," the insider reveals. "She was very low key but she clapped and laughed at many of the jokes. She got a kick out of Whitney Cummings and chuckled to herself."
After the show was over, Kendall and Blake met up and were spotted chatting together.
"At the end of the night, she met up with Blake right away. He came over to greet her and she put on his suit jacket to stay warm," the source shares. "They didn't show much affection, they were just talking and catching up. Blake was hugging several of his friends and Kendall stood by watching. They left together out the side door."