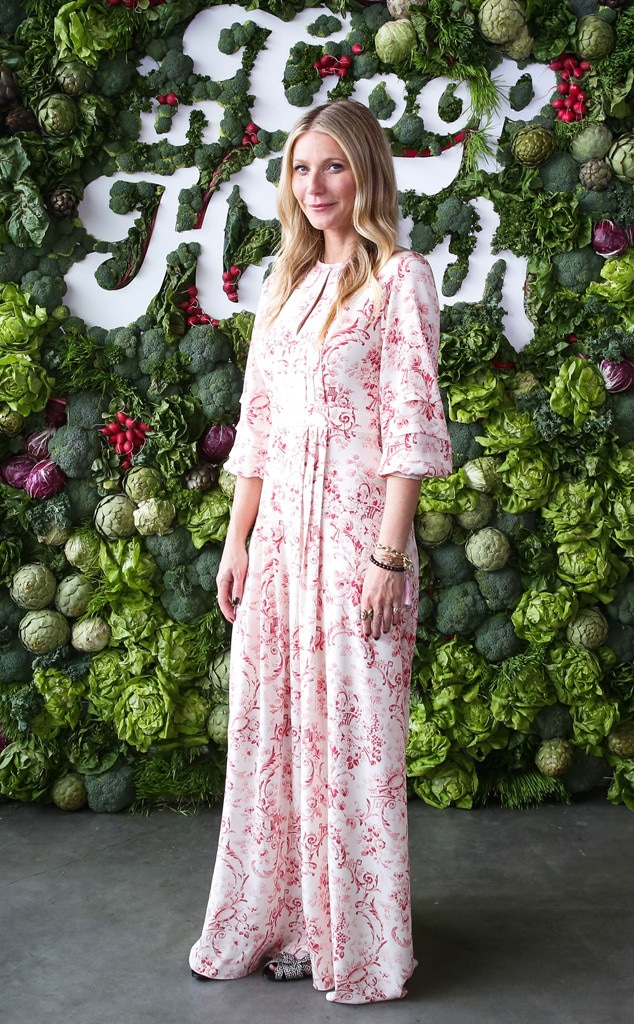 Marc Patrick/BFA/REX/Shutterstock
It's time to get under the covers with Gwyneth Paltrow. 
After dedicating an entire issue of her lifestyle blog to all things intercourse, Goop has released The Sex Issue: Everything You've Always Wanted to Know about Sexuality, Seduction, and Desire. At almost 300 pages in length, the book (available now for $26) promises to arouse readers with expert opinions and anecdotes on topics ranging from the art of orgasmic meditation to the benefits of partaking in a sacred snake ceremony. 
Check out seven Paltrow-approved suggestions for improving intimacy, per The Hollywood Reporter and USA Today: 
1. Get Creative Outside the Bedroom:
Ever get it on in a salumeria in Italy? How about deep inside a rainforest or a kiddie pirate ship? The editors of Goop certainly have, and they recommend exploring "quirkier" locations to get freaky with your S.O. 
2. On the Fence About a Romantic Partner? Use This Test:
The Sex Issue says you can properly assess if you're into someone by asking "if you would want to spend 20 minutes orally pleasuring them." Easy enough...? 
3. The Power of "Orgasmic Meditation": 
Creator of the yoga of sex, Nicole Daedone, says it involves a woman lying down while her partner strokes her clitoris for 15 minutes. Apparently you can achieve a "higher orgasm state."
4. Trashing Old Energies Will Help You Get Over an Ex: 
According to The Sex Issue, "The lingerie you wore with past lovers can carry the toxic residue of those relationships, along with painful memories." A perfect excuse to kickstart some spring cleaning! 
5. Vegans Should Avoid Certain Condoms for This Reason: 
It's a little-known fact that some condoms contain casein, a protein byproduct of milk. Similarly, Goop recommends sticking to water-based lubricants, which are gentler on skin and don't degrade latex condoms. 
6. What Men Really Prefer in a Mate:
Therapist Esther Perel is quoted for her belief that men may be sexually turned off by weak women. "If a man sees a woman as brittle, he may love her with a sense of extra burden," she says. Perel warns against the desire-killing "trap" that can ensue when a man (or woman) assumes a more parental role in the relationship.
7. And Now for the "Sacred Snake Ceremony": 
It's exactly what it sounds like. The Sex Issue seeks advice from a spiritual intimacy teacher who says "divine feminine power" can be reached by "[vibing] with actual snakes, which she deems subtle energy masters, capable of unlocking a woman's own sensuality." Four slithery creatures are placed on a participant's body to help set the mood.