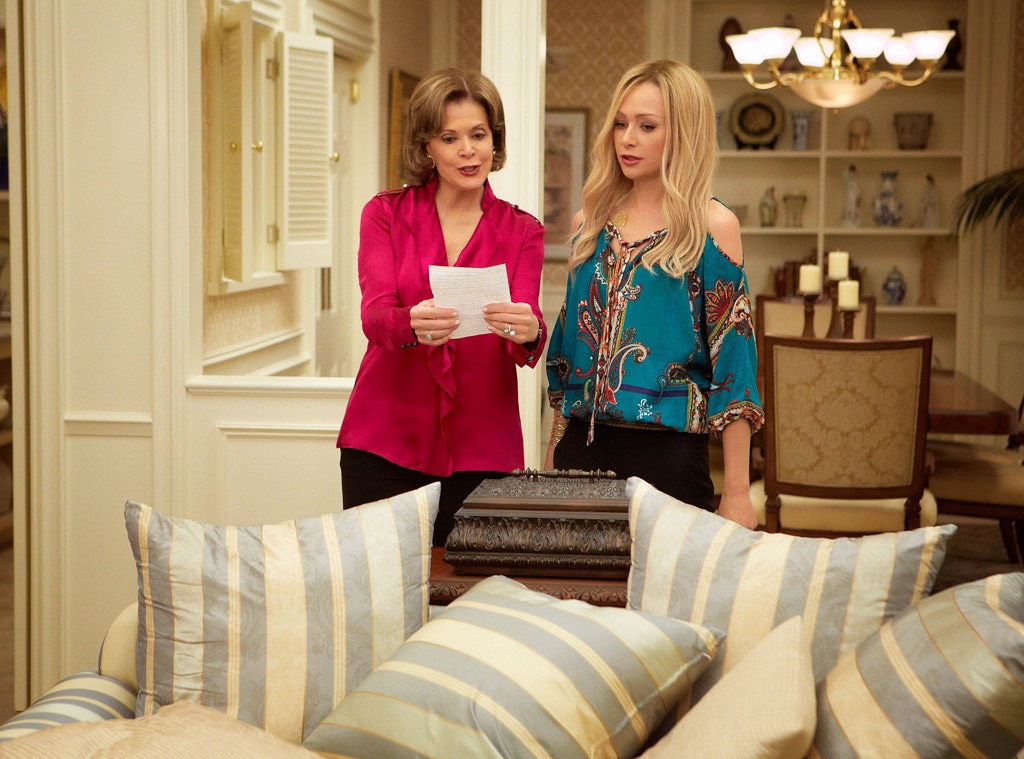 Netflix
Arrested Development season five is almost here, but first viewers are getting a new version of season four.
Series creator Mitch Hurwitz confirmed the long-rumored recut of Arrested Development season four on the official Arrested Development Twitter account. In a lengthy letter, Hurwitz said Arrested Development Season 4 Remix: Fateful Consequences will drop on May 4.
"The original season four of Arrested Development on Netflix, as some of you know, experimented with a Rashomon-style of storytelling—with each episode dedicated to the adventure of one member of the Bluth family," Hurwitz wrote.
"The goal was by the end of the season, a unified story of cause and effect would emerge for the viewer—full of surprises about how the Bluths were responsible for most of the misery they had endured. In so way to be an experience for that viewer, perhaps, akin to eating some toast, then some bacon—maybe a sliced tomato followed by some turkey and realizing, 'Hey, I think I just had a BLT.'
The fourth season was not met with favorable reviews from critics and fans. The first three seasons ran on Fox from 2003-2005. Season four, which was one of Netflix's first original shows and revivals, premiered in 2013. The cast largely filmed separately due to other commitments.
"But in between season four and this upcoming season five I had time to take that Rashomon-type story and recut it—shuffling the content from 15 individualized stories into 22 interwoven stories the length of the original series—as an experiment to find out, well…I guess 'if I could make some money.' I mean, who am I kidding, I want this thing to syndicated eventually," Hurwitz wrote.
The creator said he also wanted to see if the experiment would yield new jokes and a new perspective.
The fifth season, which does not have a premiere date yet, will feature the cast in every episode, Hurwitz hinted in his letter.
Jason Bateman, Michael Cera, Jeffrey Tambor, Jessica Walter, Will Arnett, Tony Hale, Portia De Rossi, David Cross and Alia Shawkat are all expected to appear in the upcoming season.
"In talks with Netflix we all felt that that stories about a narcissistic, erratically behaving family in the building business—and their desperate abuses of power—are really underrepresented on TV these days," Hurwitz said in a statement when season five was officially confirmed. "I am so grateful to them and to 20th TV for making this dream of mine come true in bringing the Bluths, George Sr., Lucille and the kids; Michael, Ivanka, Don Jr., Eric, George-Michael, and who am I forgetting, oh Tiffany. Did I say Tiffany?—back to the glorious stream of life."