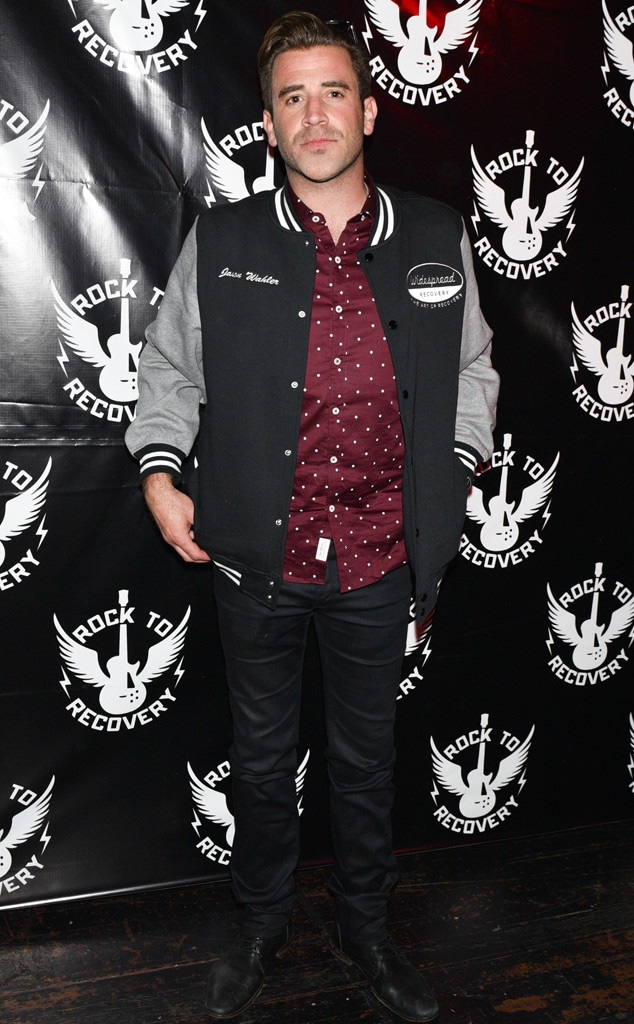 Michael Bezjian/Getty Images
Jason Wahler is taking things one day at a time.
The 31-year-old reality star announced on Instagram Sunday that he is seeking "help" after recently suffering a setback in his sobriety. Wahler—who's appeared on Laguna Beach, The Hills, Celebrity Rap Superstar and Celebrity Rehab With Dr. Drew—first got sober in 2010. He went on to co-found Widespread Recovery, a sober living resource for men in Orange County.
"My name is Jason and I'm an alcoholic-addict," the former MTV reality star wrote in Sunday's Instagram update. "I have 39 days of sobriety after being active in my addiction for the past three + years; before that, I had four years of sobriety. Working in the field of recovery is something I love; I'm passionate about it. However, I became complacent and I was blindsided."
"I am beyond embarrassed. At first I was full of shame and guilt, but I am learning to forgive and move forward. I can only hope my pain will be someone else's gain and I will continue to live one day at a time. The truth is this: I relapsed, I surrendered and I am getting help," continued Wahler, who became a first-time father last year. "My hope is that my vulnerability may help to foster humility in those still suffering. I am reaching out to those who would hear and those who need help the most. If you are active in your addiction, if you are lost or isolated, if your sense of self-worth is as low as mine was, take my hand. We are each a link in a chain and together we are stronger. Surrender. Don't be afraid to start over. You are worth it."
Wahler's wife, Ashley Slack, commended him for sharing his struggles publicly with his fans. "One day at a time," Slack wrote on Instagram Stories. "Proud to be your wife, @jasonwahler." Later that night, Wahler took a spin class, where his instructor celebrated five years of sobriety. After making his announcement on Instagram, he responded to dozens of messages of support.
To his credit, Wahler never blamed fame for his problems. With six drinking-related arrests under his belt, "I was quickly becoming known as the non-stop partier from Orange County, when truthfully, I was just like any other alcoholic who was humiliated because of their spiral out of control," he said in October 2013. "I knew that Laguna and The Hills weren't the source of my addiction, but the overnight success, fame and cash ignited my addiction much quicker."
"Behind the scenes, my addiction had led me to the deepest, darkest places. I continued to get into legal trouble, and I even tried to take my own life. I was convinced that I had it all—backpacks full of cash, girls, fame, cars, you name it," Wahler blogged for The Huffington Post. "I had a great family, with two parents who to this day have been married to each other for 40 years. With a family as great as mine, plus the overflow of materialistic things, I thought I had it all. Ironically, I was still unhappy and felt I had nothing to live for. If these things couldn't make me happy, what would? I was so uncomfortable in my own skin that I contemplated suicide a number of times, and even attempted it once." Candidly, he added, "I had gone to rehab a number of times, but only to appease my family, girlfriends or the courts." After working with Dr. Drew, he blogged, "I joined AA, got a sponsor and started on the path to my own recovery."
Slack has been an integral part of Wahler's recovery, the reality star explained. "Ashley has supported me in my sobriety and has played a pivotal role in shaping who I am today—a man much different than the one that used to flood the airwaves with debauchery." Wahler added that he was looking forward to sharing the rest of his "sober and successful life" with his wife.