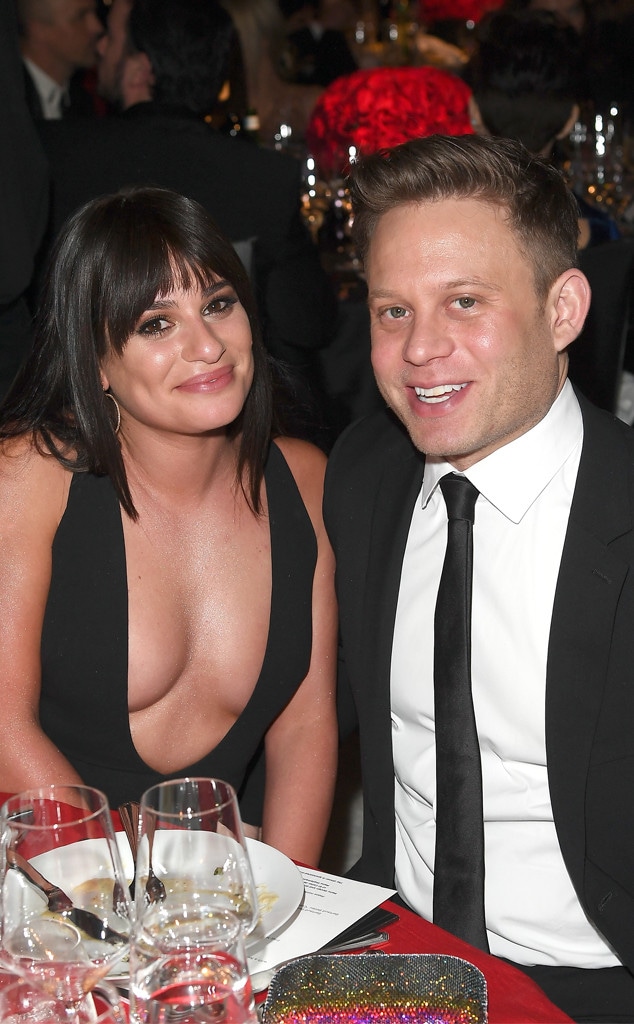 Venturelli/Getty Images for Bulgari
Lea Michele announced on Saturday she is engaged to Zandy Reich. But who is he?
The 31-year-old former Glee star and her 35-year-old beau make their relationship public last summer. Michele announced their engagement with a photo of her standing on a beach and flashing a 4-carat diamond ring.
Check out five things to know about her fiancé.
1. This Is How You Pronounce His Last Name: It is pronounced "Rich."
2. He and Michele Have Been Friends for a Long Time: "They have been friends for a while and started dating recently," a source told E! News in July.
3. He Graduated From President Donald Trump's Alma Mater: He attended the University of Pennsylvania and its Wharton School of Business and obtained a finance degree in 2005.
4. He Used to Be a Jock: He developed leadership and teamwork skills as a starting senior caption for the lacrosse team.
"Not only as a captain, but also as an older guy and one who has seen significant playing time, guys look to me as a role model," Reich told Penn Athletics. "I've learned how to lead by example. Actions speak louder than words, so they look to what I bring to the field and how I handle other situations. But, other people do that for me too. We have all learned how to pick each other up and keep going; how to give that boost we need. We rely on each other."
5. He Is the President of Apparel Company AYR: The name stands for "All Year Round." He previously worked for Goldman Sachs, the investment banking company Renaissance Capital and the apparel company Theory.