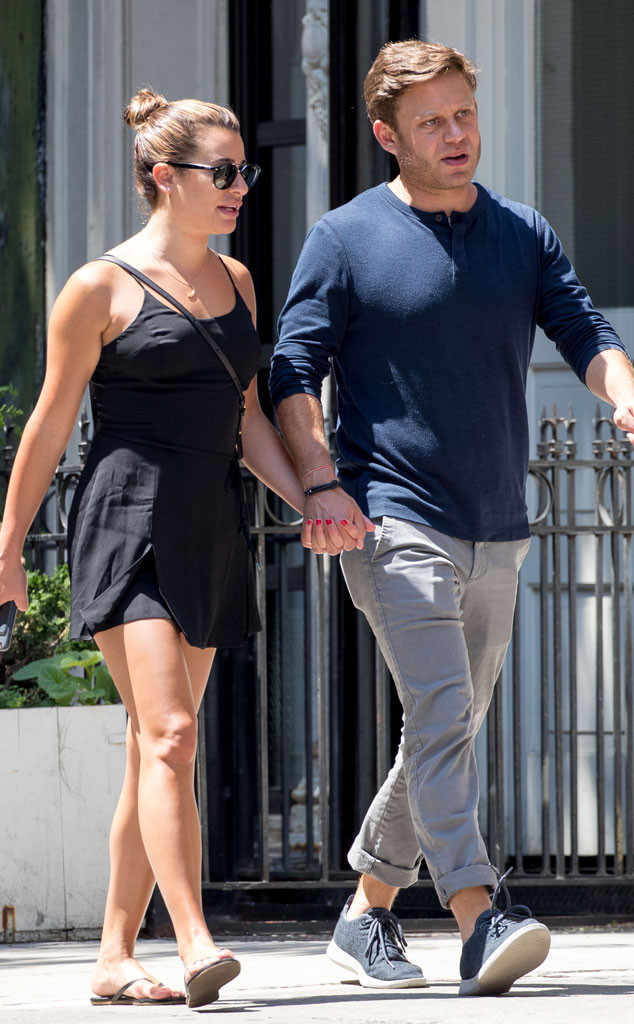 TheImageDirect.com
Lea Michele has a new guy on her arm!
The triple threat stepped out Tuesday afternoon holding hands with a mystery man out in the Big Apple. Well, mystery no more because his name is Zandy Reich, president of clothing brand AYR. According to a source, it was no casual hand-holding, either.
"They have been friends for a while and started dating recently," the insider confirmed. While it's unclear how they met or how long they've bee romantically involved, their PDA certainly took fans by surprise considering there haven't been any signs of him on Michele's social media as of late.
"Ok but who is Zandy Reich," one fan tweeted with curiosity. "Currently crying bc i'm not zandy reich," another quipped.
Nevertheless, the duo definitely were not trying to hide as they walked openly on the street with their hands interlaced.