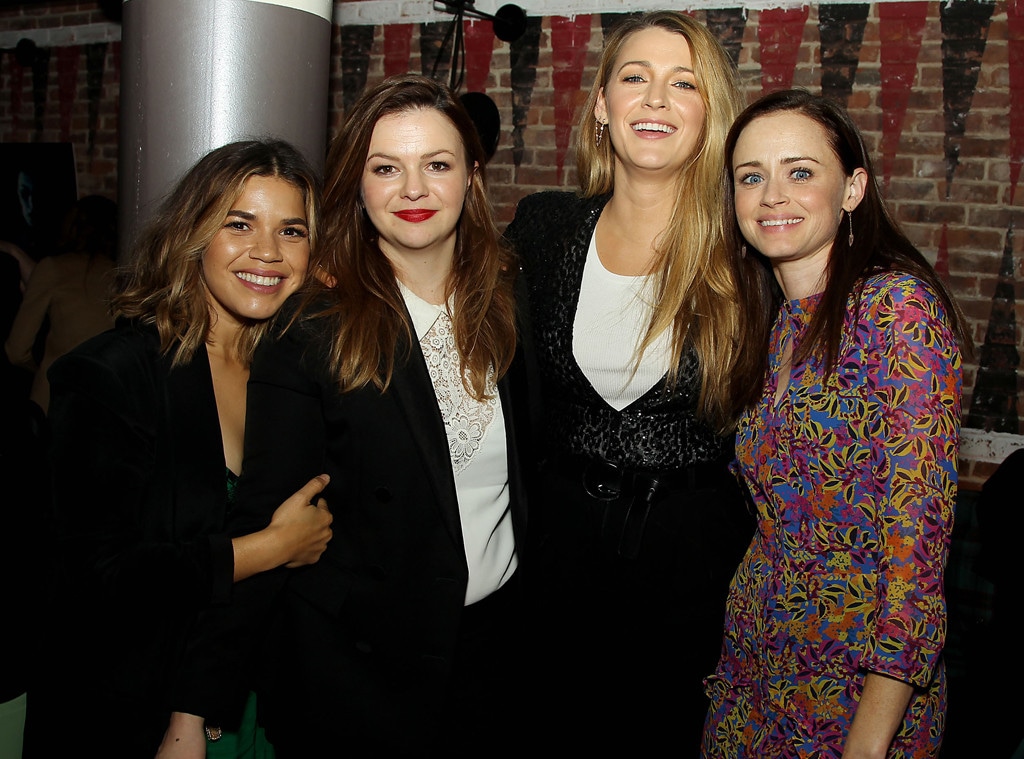 Marion Curtis/StarPix
Attention, Hollywood! More than ever, the world needs a Sisterhood of the Traveling Pants 3. 
Fresh off Alexis Bledel's big reveal that a third installment to the beloved teen flick is being pitched, co-star Amber Tamblyn hopped on Twitter with even more details about the project's future. Tamblyn said they've already written a script and are just waiting for a movie studio to say lights, camera, action! 
The actress tweeted Friday, "I realize what I'm about to say regarding the third installment of the Sisterhood franchise is not enough to break the internet, but certainly could crack it..."
"Sorry for that delay, my daughter needed me," Amber continued. "Where was I? Oh yes. Alexis is right. We've been pitching and there is a script. A good one. It's up to a studio now to make the film. So far, no luck. So keep your fingers crossed, or, knock down their doors with jeans emojis." 
Bledel and Tamblyn starred alongside Blake Lively and America Ferrera in the 2005 and 2008 big screen adaptations of a novel that follows the adventures of four very friends and a pair of jeans that unites (and fits!) them all.
During The Handmaid's Tale stars appearance on The Tonight Show, Alexis gushed of a third film, "I would love it. It would be the best thing." 
Likewise, Blake shared during an interview at CinemaCon, "I think it could really happen. I think that people who love the movie want to see it. So, I mean, fans have gotten bigger movies made. Deadpool is all thanks to the fans. So, I'm saying we'll do it."
Fans, get your jean emojis at the ready! Tibby, Lena, Carmen and Bridget (and also maybe Kostos) need us!