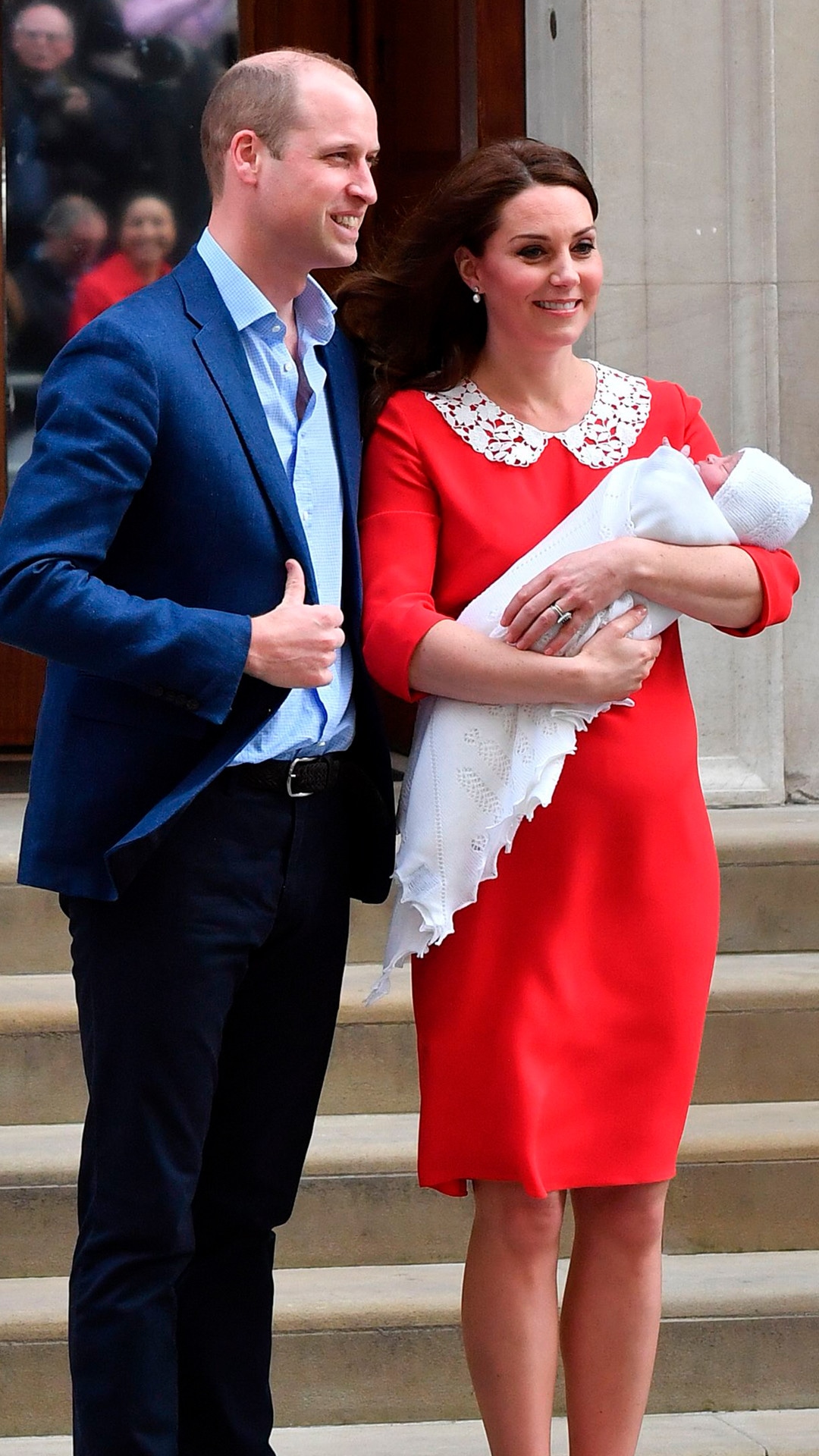 BEN STANSALL/AFP/Getty Images
It's been three days since Prince William and Kate Middleton welcomed their third child together...and we still don't know the royal baby's name!
The Duchess of Cambridge gave birth to a baby boy on Monday, April 23. But the name of the couple's baby is still being kept a secret, for now.
Following the births of both Prince George and Princess Charlotte, the name announcement was made two days later. This time around, it's taking a little longer for the name reveal.
On Thursday, the Duke of Cambridge was asked about his baby's name while at the opening of the Greenhouse Centre with Prince Harry.
Tim Rooke/REX/Shutterstock
In a video captured by Daily Mail's Rebecca English, posted on Twitter Thursday, William can be heard saying that he's still "working" on a baby name.
So it sounds like they won't be making any announcements today.
One thing that was announced today? William will be Harry's best man at his May 19 wedding to Meghan Markle.
"The Duke of Cambridge is honoured to have been asked, and is very much looking forward to supporting his brother at St George's Chapel, Windsor on May 19th," Kensington Palace tweeted Thursday morning.
Harry served as William's best man in his wedding to Kate in 2011.
So while we didn't get the baby name today, we did get some exciting wedding news!
What do you think William and Kate will name their third child? Sound off in the comments!
Royal Baby No. 3's Name Will Be...