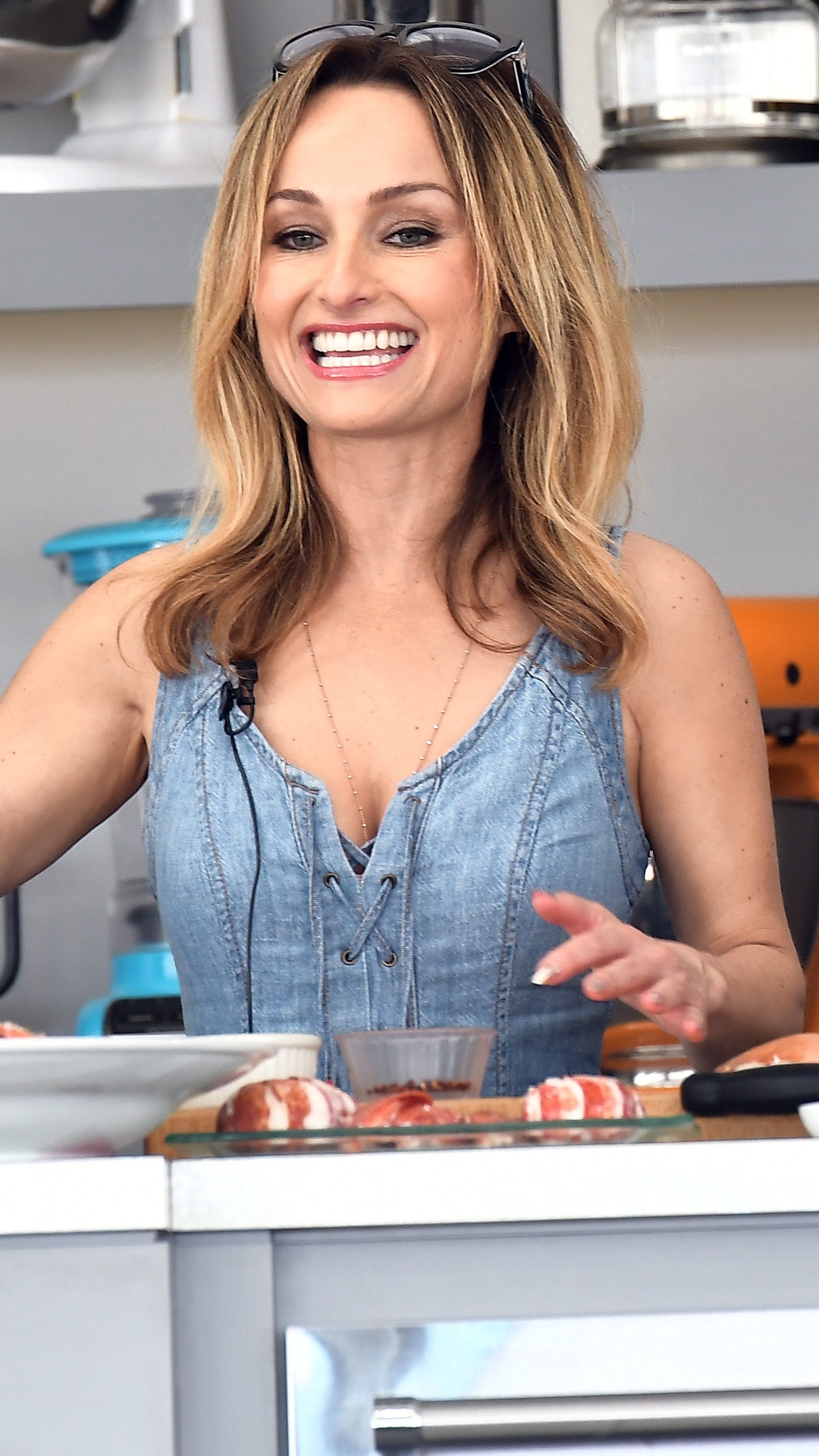 Gustavo Caballero/Getty Images for SOBEWFF
Giada De Laurentiis is opening up about the review that brought her to tears.
The chef was a guest on the Eater Upsell podcast this week when she talked about her career and dealing with criticism. During the conversation, she admitted she "spent two days bawling" over a 2014 New York Times review of her Las Vegas restaurant, Giada.
"Yeah that was not pretty," Giada shared on the podcast. "I spent two days bawling my eyes out."
She then told podcast co-hosts Amanda Kludt and Daniel Geneen that the critic, Pete Wells, went to the restaurant "a month after I opened, and of course he ripped it to shreds."
"It's also his only Las Vegas mention," Daniel noted.
"Yes, it is. Which is why, you understand, I don't open a restaurant anywhere other than in this casino, because I am not ready for that. I was so traumatic," Giada confessed.
When ask if the critic saw her as a "target," Giada replied, "Of course. And I don't blame him."
She later added, "It is what it is. It's part of who we are. We open ourselves up to those critics. I feel like I have my iconic dishes, my restaurant does really well, I do my best to deliver great service and great food, and that is the job that I have. I will tell you that I was immensely upset. It really killed me for a while."
Despite the criticism, Giada has continued to find success in the restaurant business. She's also found success as an author, her new book, Giada's Italy, was just released on April 3.
You can listen to more of the chef's podcast interview above!