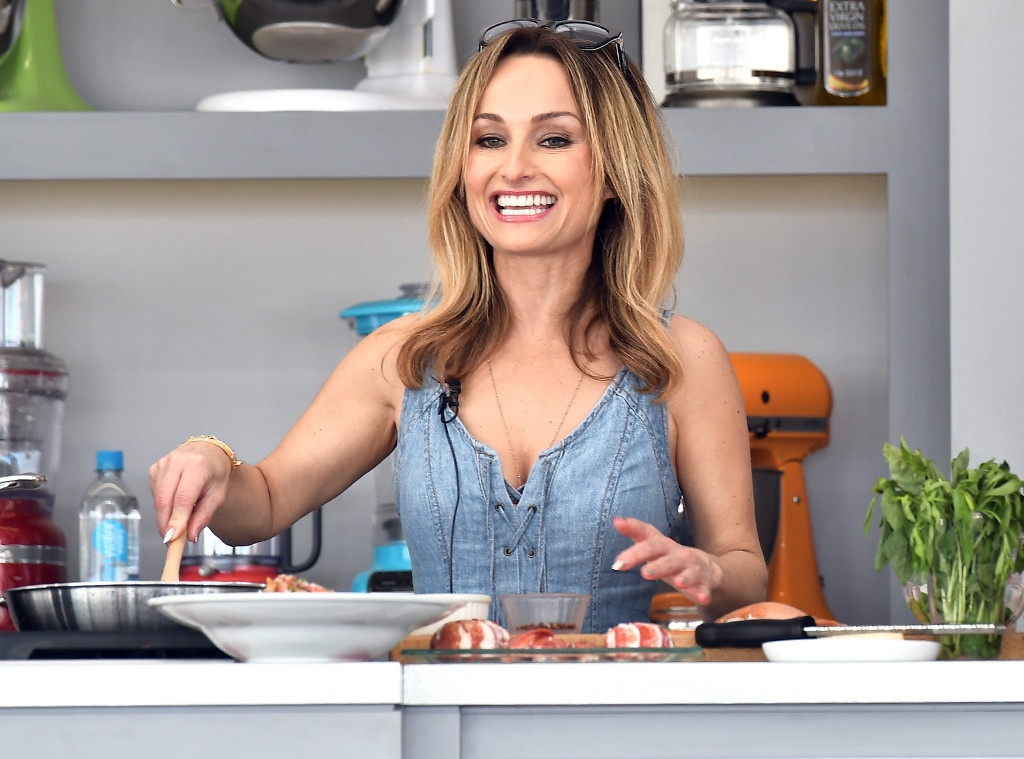 Gustavo Caballero/Getty Images for SOBEWFF
Nothing warms your heart quite like comfort food and Giada De Laurentiis insists that Italians make the best comfort food possible.
The talented chef and television personality has been keeping our bellies happy for years as host of Food Network's Giada at Home, her catering business GDL Foods, her Las Vegas and Baltimore restaurants or any of her delicious, old-school Italian recipe cookbooks. But now it's time for us to sit down with Giada in real life nationwide, rather than on our screens or kitchen counters.
In an interview with PopSugar, Giada revealed plans to open up a national pasta chain.
"I've been wanting to do a fast-casual for forever," the chef said in a phone interview. "I've learned from having a restaurant in Vegas that people love pasta and they love pasta at all different price points, to be honest."
Watch:
Giada De Laurentiis's Family-Style Cooking
Who doesn't love pasta? To test out this theory and her long-held desire, Giada is hosting a pop-up dinner at Chefs Club Counter in New York City. on Oct. 15., complete with two pasta options—rigatoni with pork ragu or fusilli with jumbo shrimp.
As of today, you can purchase tickets on Giada's site, Giadzy, for Giada's pop-up dinner series. She will be serving Whispering Angel Rosé, salad, pasta, Sant Ambroeus gelato, and Illy coffee to her lucky dinner guests for $60 a head.
Giada will take feedback from this NYC dinner to see if the concept of pop-up meals are something people are interested in before she plans a few more scattered across the country. If all goes well, Giada hopes to make the concept into a developed chain of Italian restaurants starting in the Midwest and ending in NYC.
She admits that those long-terms goals are in their "very, very early stages," but for now, you can taste some of that delicious food locally and help contribute to an eventual chain of De Laurentiis restaurants.
All proceeds for her pop-up dinners will go to the National Compassion Fund Las Vegas. So get your Italian on and do your part to help out by eating some of the best pasta out there and helping Giada channel her focus on this new and delicious business venture.
Needless to say, our mouths are watering already.