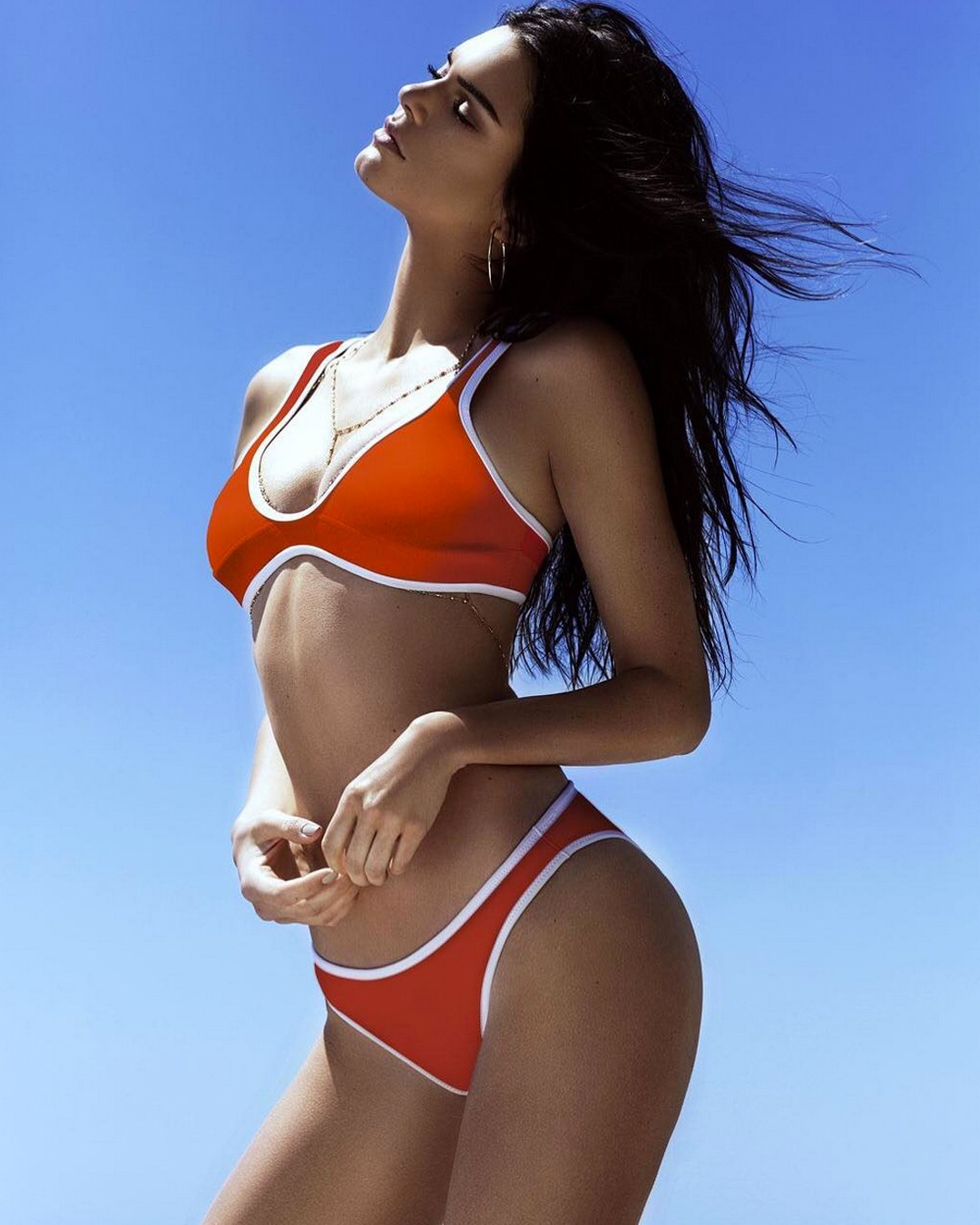 Instagram
When your day includes your favorite artist's concert, a pool party, a dance party hosted by a dating app and neon-lit carnival, seriously, what do you wear? 
Do you pack a backpack full of outfits? No, because no one wants to carry around their wardrobe all day. Do you plan on going back to your hotel to change multiple times? No one has time for that. The only solution is to layer, and perhaps stock an extra crop top in your purse.
Sister duo Kendall and Kylie Jenner and fashion brand Revolve, who will be hosting #RevolveFestival at this year's event, have solved our festival wardrobe worries with a new line of Kendall + Kylie swimwear that you can easily incorporate into your outfit. 
Want a Kendall Jenner-level ensemble? Instead of trying to figure out 5 outfit changes in one day, opt of a versatile look with swimwear. Check out 3 ways to wear swimsuits all day below! 
STYLE 3: (SEE)THROUGH YOUR OUTFIT
Now that sheer fabrics and pretty undergarments are all the rage, you can easily swap out high-waisted panties and bralettes for swimwear. 
Best Kendall+Kylie x Revolve Swimsuit: Tie Shoulder Bikini Top, $72; 90s High Cut Bottom, $58