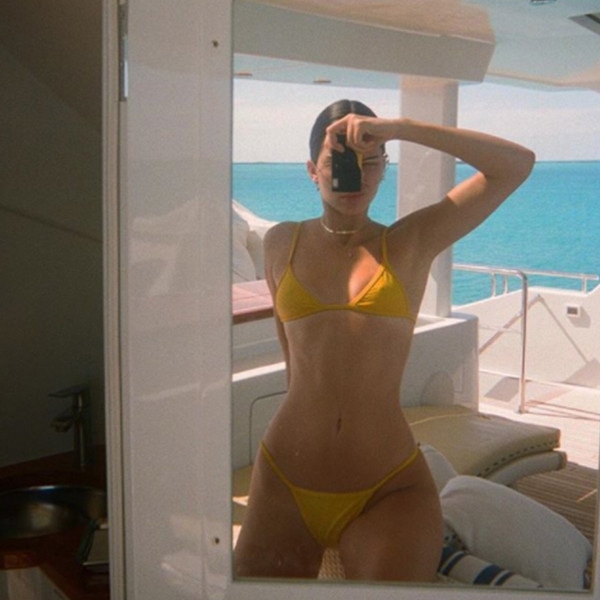 Instagram
Swimsuit shopping is (normally) hard.
Like jeans, the fit is everything. If you're someone that spends ample time carefully critiquing every angle of a swimsuit in the fitting room, don't worry, you're not alone. You want to look good. No one can blame you. If you're going to show it, then you might as well flaunt what you're working with.
It's pretty easy to tell what celebs want to flaunt by their social posts. Whether it's Chrissy Teigen's maternity one-pieces that emphasize baby bump or Emily Ratajkowski's booty-hugging bottoms, there's an art to choosing a look that will take your confidence to the next level, ultimately resulting in a photo that will make your ex cringe.
Knowing this, we put together a swimsuit guide that will transform the headache of shopping into a celebration of the body.
First step: Take a look in the mirror and note all of the things that you LOVE about your body.
Second step: Scroll through fits that will enhance those features.
Third step: Purchase your perfect fit and have some epic fun in the sun!