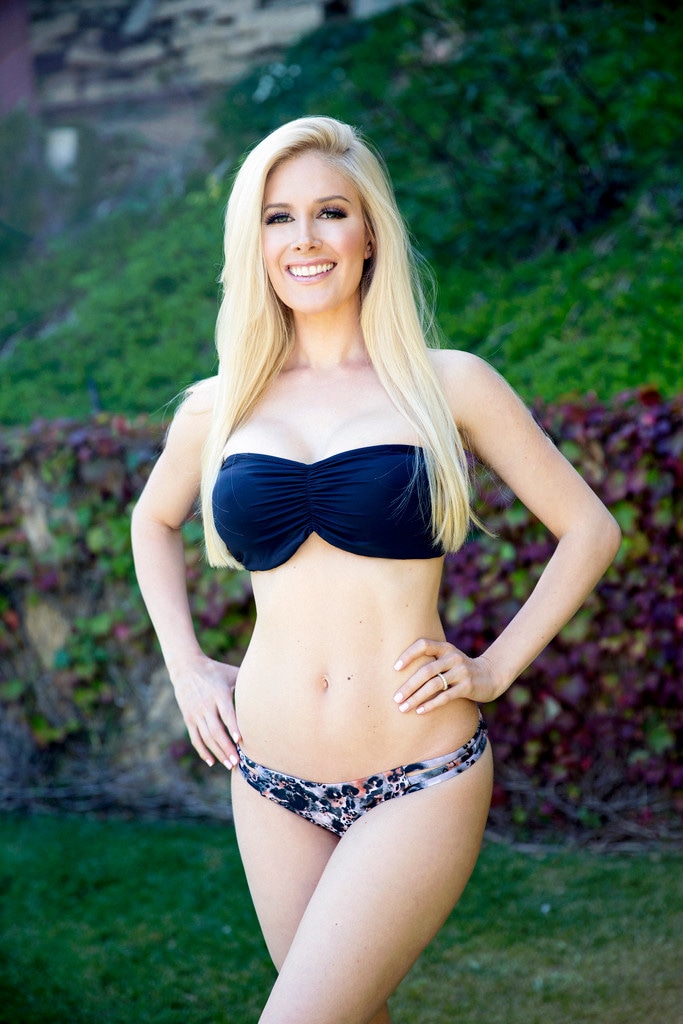 Maddie Córdoba
Heidi Montag is one confident mama. 
The reality star and first-time mom gave her fans a big online update on Monday. "I am officially back to my pre-pregnancy weight," she wrote to her thousands of followers along with a photo of herself posing in a strapless bikini.
In addition to the announcement, the star shared some of her strategy for reaching her goal weight after giving birth to her newborn, Gunner Stone Pratt.
"I decided that I was going to eat balanced meals(ok I definitely eat chocolate, cookies, something sweet everyday) for breast-feeding reasons and not to have any weight loss pressure," she explained. "Obviously I have had some shakes and teas."
If you're interested in following her straightforward fitness regimen, you might want to borrow a baby. 
"My work out tips… Just carrying Gunner around 24 seven LOL!" Montag wrote. "It feels good but hasn't been my priority. Maybe one day I will get back into the gym..."
Previously, Montag revealed to E! News that she gained a little over 40 pounds during her pregnancy and has since kept busy managing all things baby Gunner. 
"I have had base training with Michael Casey so I have been doing that, but mostly just running around the house," Heidi said of her routine post-pregnancy. "I just don't put Gunner down very often, so I'm bouncing on the ball with him sometimes for four hours straight. I am just running around so much that I think [the weight] is shedding so quickly, plus breastfeeding. And running around with my dogs and Gunner, I literally don't stop all day."
The star is so busy with her little boy, she was packing her meals with as many of the essentials as possible. "I really focus on such nutritious things because I only have X amount of time to eat. I don't really have time to add it in later in the day," she explained to E! News. "I try to get protein with every meal, and then with lunch and dinner I make sure to have a vegetable in there and then I try to add some kind of whole grains or else I just get too hungry. I need a lot of things to snack on because sometimes I am eating one bite of something and that's all I have time for."
Ultimately, she wanted to be in shape for the little guy. "I just want to be really strong for Gunner," she told us a few months ago. "I grew up with my mom being really athletic and strong and outdoorsy, so I want to be the same for Gunner. I just want to be able to be really strong, to be able to hold him as long as I need to and carry him as much as I want. Literally sometimes I walk around with him for four hours at night when he's upset. I would say strength and then obviously, eventually I would like to get back to the beach for a post-baby bikini vacation here!"
It looks like that moment has officially arrived. You rock that bikini, Heidi!