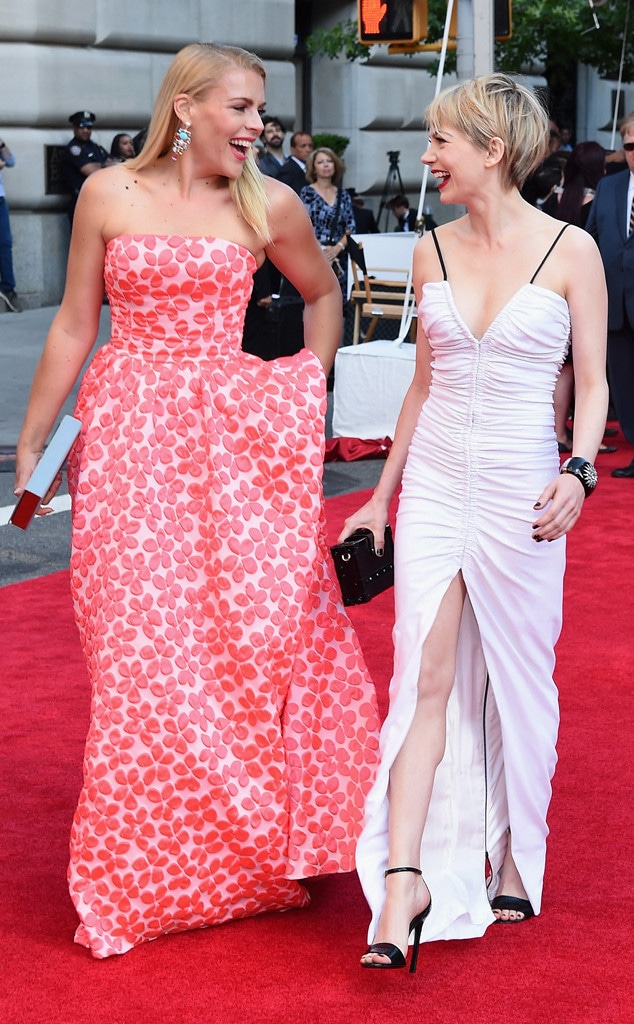 Larry Busacca/Getty Images for Tony Awards Productions
Busy Philipps was just being there for a friend, so don't get it twisted. 
Some fans did when the actress flew to San Francisco to be by her famous BFF Michelle Williams' side on the 10th anniversary of Heath Ledger's death this past January. It wasn't the trip that grinded fans' gears, but rather, Phillips' Instagram post of Williams, who famously dated Ledger and gave birth to a daughter with him. 
The photo, which captured the actress nuzzling her head into Philipps' hair, included a caption that read "It's ok." While many of the star's followers praised the image and their enduring friendship, some were much more critical, describing the post as tacky, shallow or exploitative. Philipps noticed. 
"I think some people felt like I was being exploitative," she recently told The Cut. "I've never even really spoken about [Ledger's death], because I never would want to have it be misconstrued in that way, but it was the ten-year anniversary, and…," she continued as she began to cry, the writer noted. 
"It's just been a long ten years, you know?" the I Feel Pretty star continued to The Cut. "That anniversary just brought up a lot of…I can't believe it's been ten years. I was pregnant with Birdie. I had seen him a couple months earlier, and you know, [Williams and Ledger] were broken up. I've never talked about it. I've never shared it, because I'm hyper protective of [Williams] and her daughter."
"I also think…I think it's okay," she explained. "Everyone's allowed to have their own feelings about something that happens."
It doesn't sound like Williams is worried or mad about what her bestie shares online. As the Oscar nominee told The Cut, "I trust her judgment implicitly."