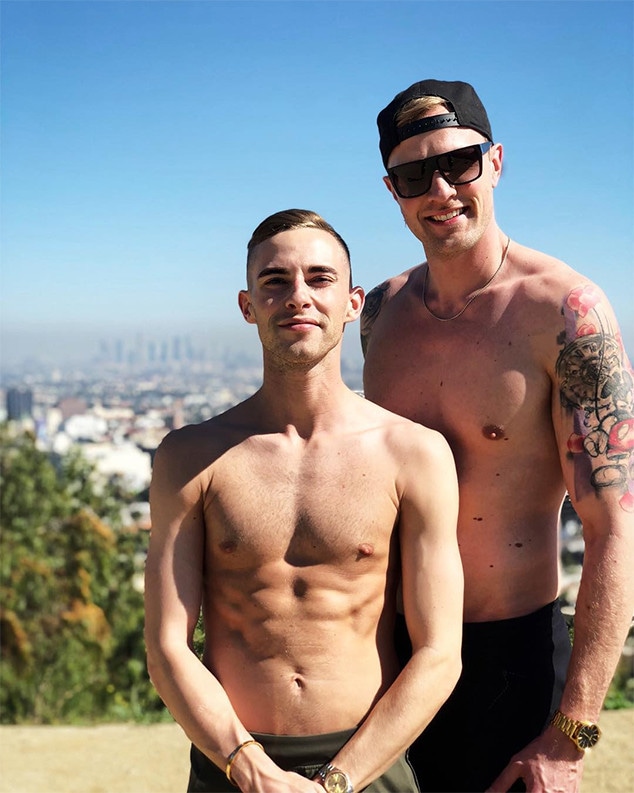 Instagram
Sorry guys, Adam Rippon swiped right and now he's taken!
On Monday, the 28-year-old Olympic figure skater, who became a fan-favorite Olympian during the recent 2018 Winter Olympics, posted on Instagram a photo of himself and a man on a shirtless hike in Los Angeles' Runyon Canyon, writing, "Good boys Finnish FI first." Rippon told  People in comments posted on Wednesday that the man is Jussi-Pekka Kajaala, a native of Finland, and that the two are in a new relationship.
A friend told the outlet that the couple met on Tinder. Rippon said he and Kajaala, who is not a skater, have "been talking for the past seven months" and then "started to hang out a little bit more, because we were both really busy." He said the two made their relationship official last month.
"Now that I'm even busier, I thought it was a better time [for us] to hang out," joked Rippon, who will soon be taking part in the upcoming Stars on Ice tour.