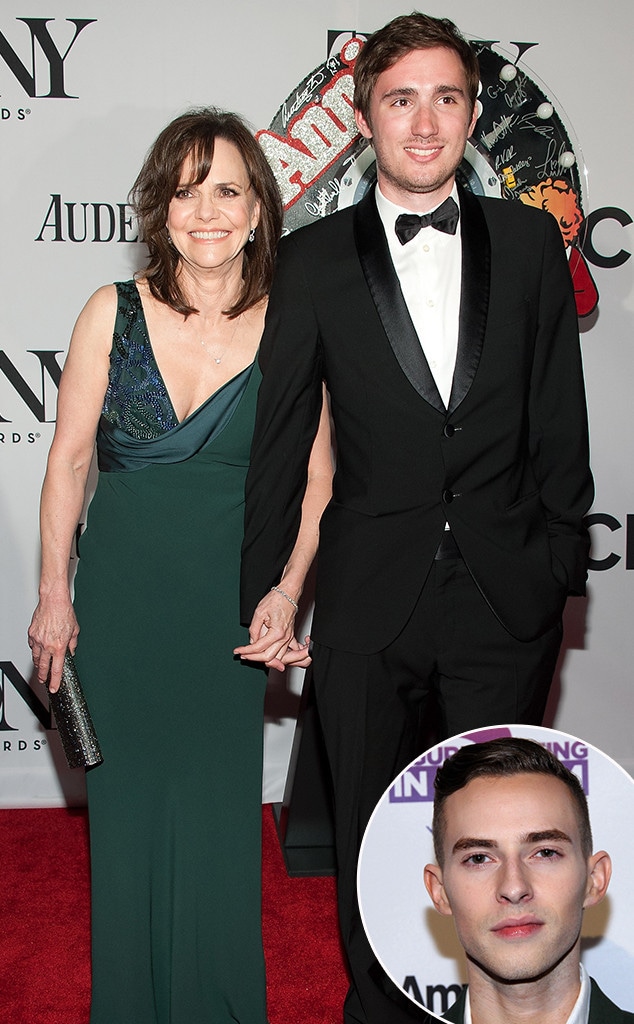 Jemal Countess/WireImage for Tony Awards Productions, Inset:Donna Ward/Getty Images
Sally Field is an Olympic matchmaker!
The Oscar-winning actress' 30-year-old son Sam Greisman, a writer and director and the youngest of her three sons, has a crush on figure skater Adam Rippon, one of the most popular members of Team USA at the 2018 Winter Olympics in Pyeongchang. On Friday, Greisman posted on Twitter a snippet of a text message conversation he had with his mom, in which she encouraged him to act on it. She wrote, ""Sam... he's insanely pretty. Find a way.."
"Just some really helpful advice from my mom on how to deal with my Olympic crush," Greisman tweeted.
Field then proceeded to share his tweet and tag Rippon.
"Yikes," Greisman replied.
20th Century Fox Home Entertainment
Rippon, 28, has not responded publicly.
He is one of the first openly gay U.S. male athletes to qualify for the Winter Olympics and is competing in the 2018 games in Pyeongchang, South Korea, where he has won a bronze medal in a team competition and recently placed 10th in the men's single's contest.
The figure skater recently made headlines and has gained support among the LGBTQ community and its supporters for publicly criticizing the choice of Vice President Mike Pence, who has expressed anti-gay rights views, as the ceremonial head of the U.S. delegation to the Olympics. 
Tune in to NBC to watch the 2018 Winter Olympics.