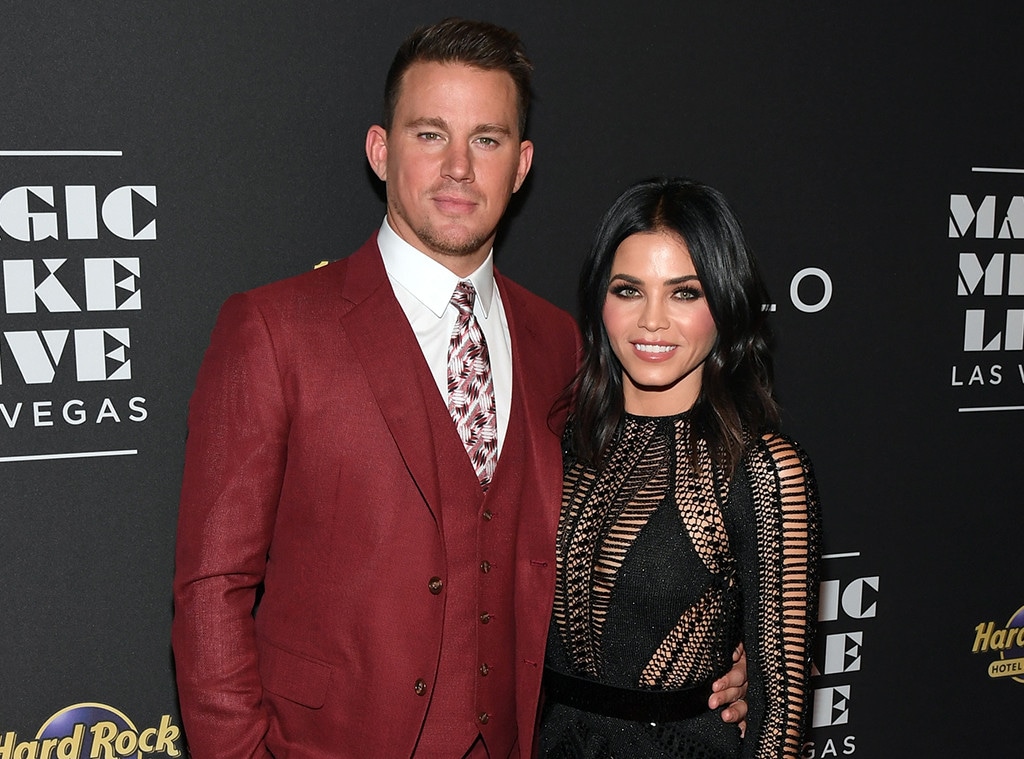 Ethan Miller/Getty Images
Channing Tatum and Jenna Dewan are on a one-way trip to Splitsville. 
The Hollywood couple announced their separation with a lengthy joint statement, saying that after almost a decade of marriage, they're taking "different paths for now" but remain "dedicated parents" to their 4-year-old daughter Everly. They also assured, "There are no secrets nor salacious events at the root of our decision—just two best-friends realizing it's time to take some space and help each other live the most joyous, fulfilled lives as possible. "
Fans expressed shock over their seemingly sudden split, but perhaps the writing was on the wall this entire time? Read on for five clues that might've indicated not all was as it seemed in Channing and Jenna's relationship: 
Matt Baron/REX/Shutterstock
Rolling Solo: Rarely the type to walk a red carpet without the other close by, Jenna raised eyebrows by attending three major events alone in 2018. She stepped out for Vanity Fair's Oscars after-party in early March, followed by solo appearances at the iHeartRadio Music Awards and Kids' Choice Awards (though Channing did present at the latter.) Five months ago, the Step Up co-stars attended their final official event as husband and wife. 
Admitting to Cracks in Their Marriage: In a February interview with Health magazine, Dewan cast doubt on the impression that her life with Channing was "perfect." As she put it, "I think there are such things as great fits. It is a great fit as long as you are growing together, and I think up until this point we've really grown together. We've always had the same values. But we're not perfect! Are you kidding? We fight like other couples, we disagree about things, we have days where we don't really like each other."
Eek. 
Putting on a United Front: As their statement reflected, Channing and Jenna continue to come together for the sake of Everly despite any private drama. Such was the case just weeks ago, when the now-exes reunited for "Sunday Funday" with their little girl. The Magic Mike star shared a selfie of the duo taken after their "little tyrant fairy artist" had some fun with face paint. 
Getting Cryptic on Instagram: Who doesn't love an inspirational quote—especially in the midst of a painful breakup? Jenna has presumably tapped into her emotional side as she navigates the single life, made evident by the many (and we mean many) words of wisdom she's shared to Instagram lately. One especially cryptic post read, "Wine is strong, a king is stronger, women are even stronger. But truth will conquer all."
A "New Girl" Is Introduced: Jenna wasn't the only one presumably reacting to their separation on social media. Channing recently showed off a fancy bike on Instagram, dubbing it his "new girl." It's safe to say the actor is rediscovering old passions all over again, and perhaps it's all for the better. 
Did you see Channing and Jenna's separation coming? Sound off in the comments!