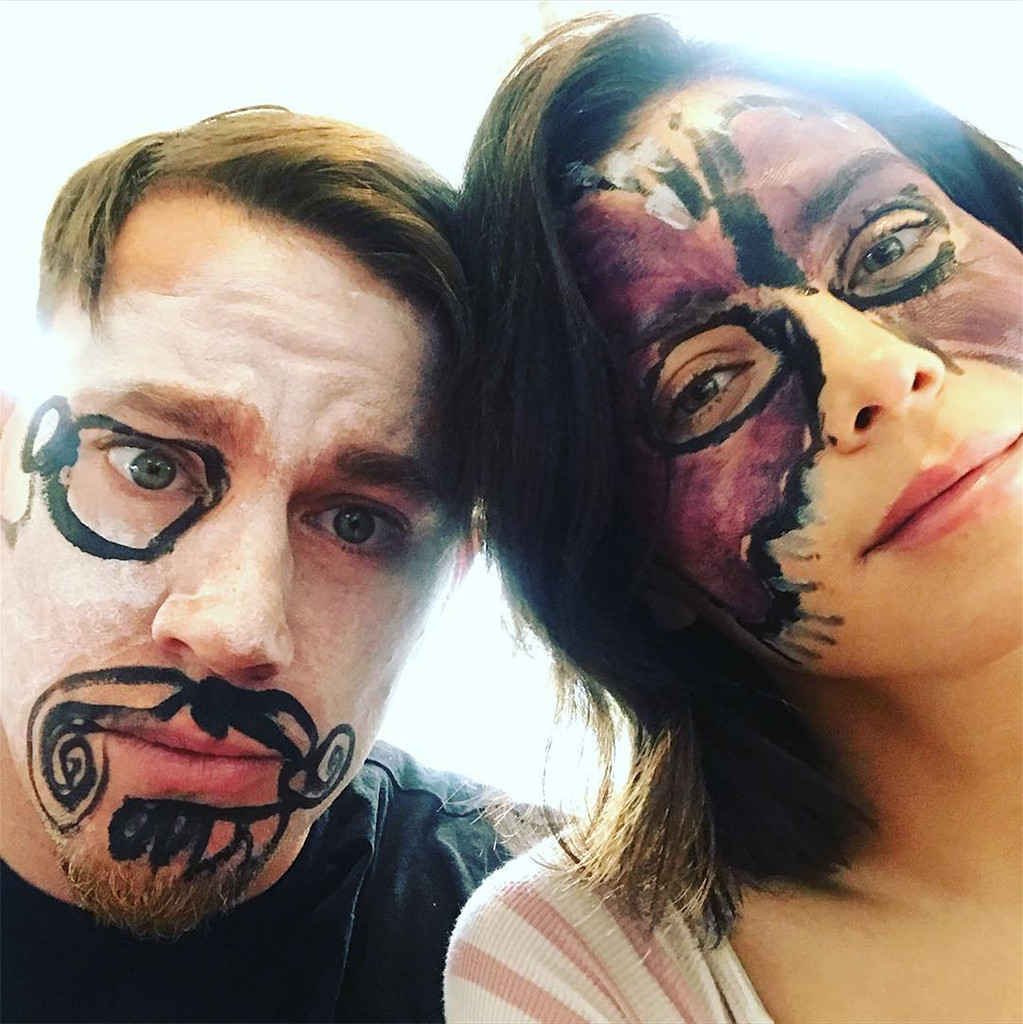 Channing Tatum/Instagram
It's all about Sunday funday with this trio!
Channing Tatum and Jenna Dewan Tatum both took to social media on Sunday to share some sweet photos of the couple's lazy and colorful afternoon with their 4-year-old daughter Everly Tatum.
Channing posted a photo with his wife since 2009 and in the pic the twosome showcase some interesting art (is that a monocle?) clearly done by their creative daughter, whom the proud papa lovingly calls a "little tyrant fairy artist."
The Magic Mike star posted the photo of the couple and wrote, "This is what it looks like when a little tyrant fairy artist holds you down and makes your face look 'better.'"
Well they're certainly more colorful!