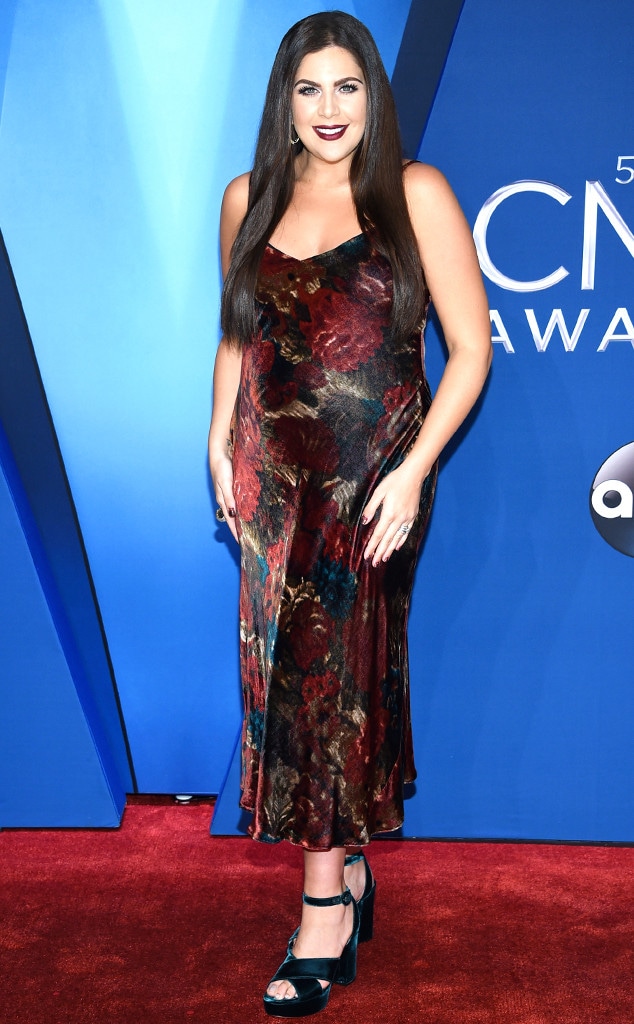 Evan Agostini/Invision/AP
It's a quarter after one and Hillary Scott needs some sleep right now.
So maybe that's not exactly how Lady Antebellum's smash-hit single "Need You Now" goes. But more than three months after the country music group's co-lead singer welcomed twin girls, rest isn't exactly easy to find.
"Y'all, I think I'm about to get an uninterrupted 3 hour stretch of sleep for the first time in 4 weeks…" Hillary recently joked on Instagram. "WHAT IS LIFE?!?! Hallelujah."
Despite the lack of R&R, Hillary is setting herself up for her best year yet as she celebrates her 32nd birthday—and no, it's not an April Fool's Joke.
At home in Nashville, Hillary and husband Chris Tyrrell are hard at work raising their identical newborn daughters Betsy Mack Tyrrell and Emory JoAnn Tyrrell.
Whether documenting cuddle time or sister snuggles, Hillary is savoring every new milestone with the twins. And yes, she's also devoting plenty of time for her oldest daughter Eisele Kaye Tyrrell.
On February 3, the singer hosted a "Big Sister Party" for a special girl who loves the bigger family.
"While @chrisetyrrell (Dad of the Year!) kept the twins in our bedroom, Eisele and her friends played and danced and ate pancakes. Before we sat down for brunch I made a quick (and tear-filled) speech telling her how proud I am of her and the amazing girl she is. Strong and kind. Patient and loving. Not just to her new sisters, but to everyone she meets," Hillary shared on Instagram. "My mom @lindadavisnashville prayed a prayer of thanks for all in attendance, and that we would walk with Eisele giving her the encouragement and love that she needs in this new season. It was only a couple of hours, but it was an absolutely perfect day."
Speaking of Dad of the Year, Chris may also be deserving of Husband of the Year. In addition to letting his wife host the party two days after Hillary got home from the hospital, he has also made time for romance.
And yes, Tuesday date night with margaritas and fajitas looks just as good as it sounds.
While Hillary's family life is looking pretty darn sweet, the Grammy winner is also preparing for an unforgettable year in her professional career.
Anna Webber/Getty Images for ACM
In addition to performing at the 2018 ACM Awards this month in Las Vegas with Lady Antebellum, the fashion designer is preparing to launch a new collection for her LaBellum by Hillary Scott HSN line.
Oh, and did we mention Lady Antebellum is hitting the road this summer for a co-headlining tour with Darius Rucker? The Summer Plays On tour featuring special guest Russell Dickerson will visit 30 cities starting July 19 in Toronto, Ontario. Tickets are on sale now.
As Hillary begins working out post babies, the singer is feeling absolutely grateful for the life around her—even if that includes some not-so-glamorous moments.
"Someday soon I'll stop posting about the babies EVERY DAY, but today I got peed on at the doctor's office, and I thought that was pretty post-worthy," she recently shared on Instagram. "#ItWasBetsy."
Hey bartender, pour one hot tonight in honor of Hillary's big day.