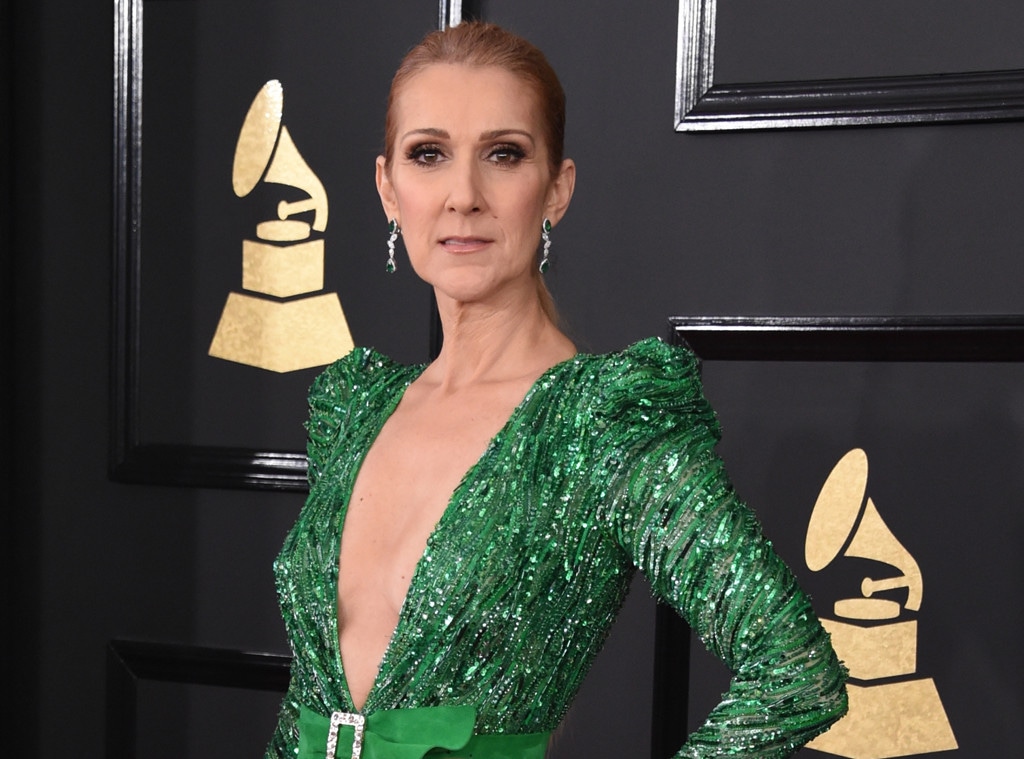 Phil McCarten/CBS
Ready to take a stroll down memory lane with Céline Dion?
To celebrate her 50th birthday Friday, the living legend shared never-before-seen photos with fans, set to a soundtrack that included "I Drove All Night," "It's All Coming Back to Me," "Where Does My Heart Now" and other hits from her illustrious music career. Team Céline updated her official Facebook page, writing, "From the very first song written with her mom and brother, we take a look back at some of the precious moments in Céline's personal and professional life." The video features rare childhood photos of Dion, as well as shots from the early days of her career—perm and all! It also includes images of her late husband, René Angélil, and their sons.
Dion was meant to celebrate her milestone birthday with a concert at The Colosseum at Caesars Palace in Las Vegas, but she was forced to cancel her concert due to an ear condition. "I'm not a birthday girl, not even when I was 20," she recently told Stellar Magazine. "To be honest, I'd rather be doing a show. But five is my lucky number, so I'm quite excited to turn 50."
The singer canceled shows in March and April and will resume performances May 22.
Dion been dealing with a condition called Patulous Eustachian tube, which causes hearing irregularities. "She has been experiencing this condition for the past 12-18 months but it has been successfully treated with various ear drop medications," Team Céline said last week. "During the past couple of weeks these medications have no longer been working to treat the condition, so she will undergo a minimally invasive surgical procedure to correct the problem."
At the time, the five-time Grammy winner apologized for canceling another string of shows. "My luck hasn't been very good lately. I've been so looking forward to doing my shows again and this happens. I just can't believe it! I apologize to everyone who planned to travel to Las Vegas to see my show," Dion told her fans. "I know how disappointing this is, and I'm so sorry."