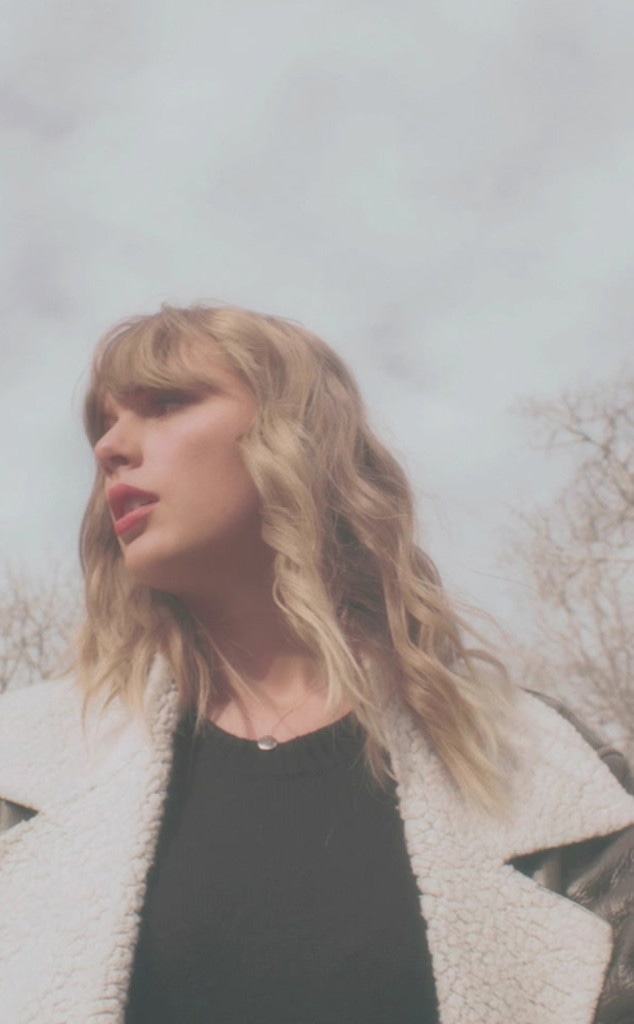 Spotify
Encore, Taylor Swift, encore!
After impressing fans with her first video for "Delicate," the Grammy winner decided to release a brand-new version exclusively on Spotify. Click here to watch! 
"Hey guys, I'm at rehearsals for the reputation stadium tour and I just wanted to let you know that there's a brand-new video for 'Delicate' coming out only on Spotify tonight," Taylor teased on Instagram hours before the big reveal. "Check it out."
So what did fans see? Filmed in one take, the new video has Taylor capturing "Delicate" in an entirely different way.
"Is it cool that I said all that? Is it chill that you're in my head?" she sings in the track. "'Cause I know that it's delicate (delicate)."
Eagle eye fans noticed Swift wear a necklace with the letter J on it—a nod to her boyfriend, Joe Alwyn.
The video release comes less than three weeks after Taylor released the original music video at the 2018 iHeartRadio Music Awards. Since it premiered, the project directed by Joseph Kahn has received more than 78 million views on YouTube alone.
While fans have been dissecting the video for hidden easter eggs and symbolism, Taylor has been hard at work preparing for her massive stadium tour.
Kicking off May 8 in Arizona, the concerts will feature Camila Cabello and Charli XCX as opening acts. And knowing Taylor, surprises could surface in each and every city.
"I'm really excited. I hope you are too and I can't wait to see you," Taylor shared with her followers. "Can't wait to see them. Really excited just about the whole thing in general."
Hurry and purchase your tickets before the singer travels right through your neighborhood.