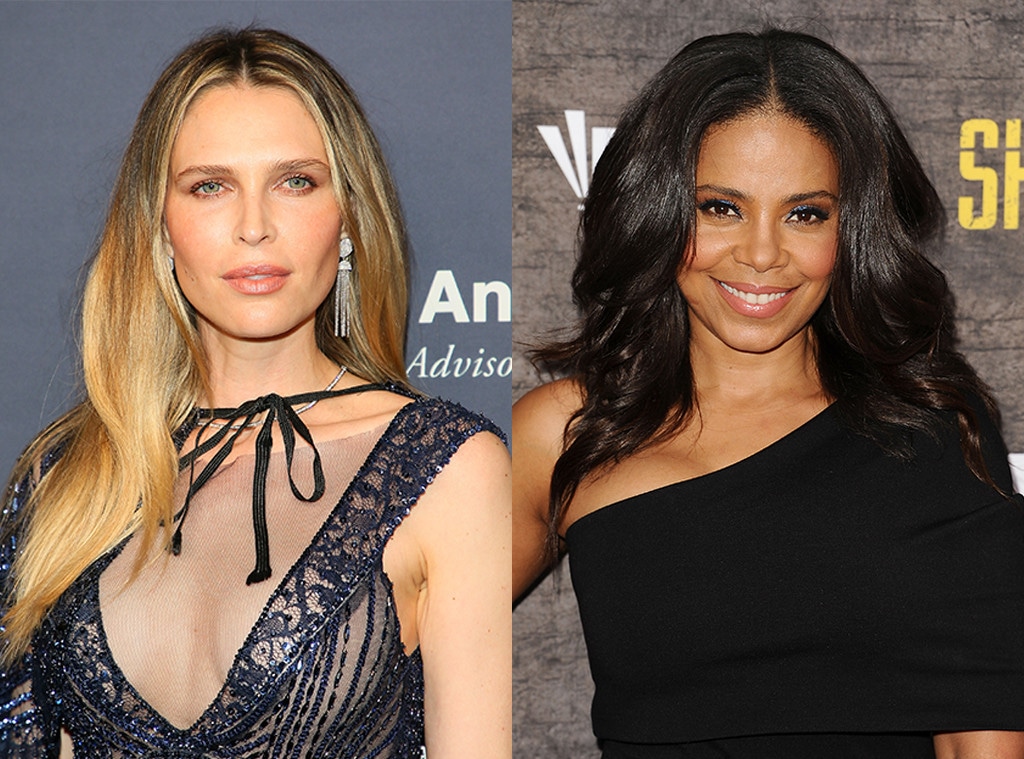 Photo by JB Lacroix/ WireImage, Jason LaVeris/FilmMagic
And the Beyoncé biting saga continues...
Sanaa Lathan and Sara Foster both deny biting Beyoncé in the face, but social media is still fighting to uncover the truth.
As E! News previously reported, Tiffany Haddish partially spilled the beans in a new interview with GQ, where the comedian revealed that a mystery actress bit Beyoncé while they were all at a party together back in December. 
She recalled of the incident, "Beyoncé stormed away...went up to Jay-Z, and was like, 'Jay! Come here! This b--ch—' and snatched him. They went to the back of the room. I was like, 'What just happened?' And Beyoncé's friend walked up and was like, 'Can you believe this b--ch just bit Beyoncé?'" 
After running into Bey at the bar and confirming that she was indeed bitten by the actress in question, the comedian got fired up. ''She gonna get her ass beat tonight,'" Haddish recalled telling the star. "She was like, 'Tiffany, no. Don't do that. That b--ch is on drugs. She not even drunk. The b--ch is on drugs. She not like that all the time. Just chill.'" The singer's rep told GQ,"I absolutely cannot comment on any of this, as I have no knowledge."
Following an investigation completed by The Cut and Vulture today regarding the suspects, two names remain in question out of the "actress" attendees—Lathan and Foster.
Members of the Beyhive were quick to label their thoughts over the guilty culprit by commenting with bumblebee emojis on both Lathan and Foster's Instagram and Twitter accounts.
"Y'all are funny. Under no circumstances did I bite Beyoncé and if I did it would've been a love bite," Lathan wrote in a tweet.
Foster also denied she played any part in the incident on Instagram, writing, "Flattering that anyone thinks I could get this close to Beyoncé."
While the case is yet to be solved, one thing is still for certain. Chrissy Teigen knows the truth!