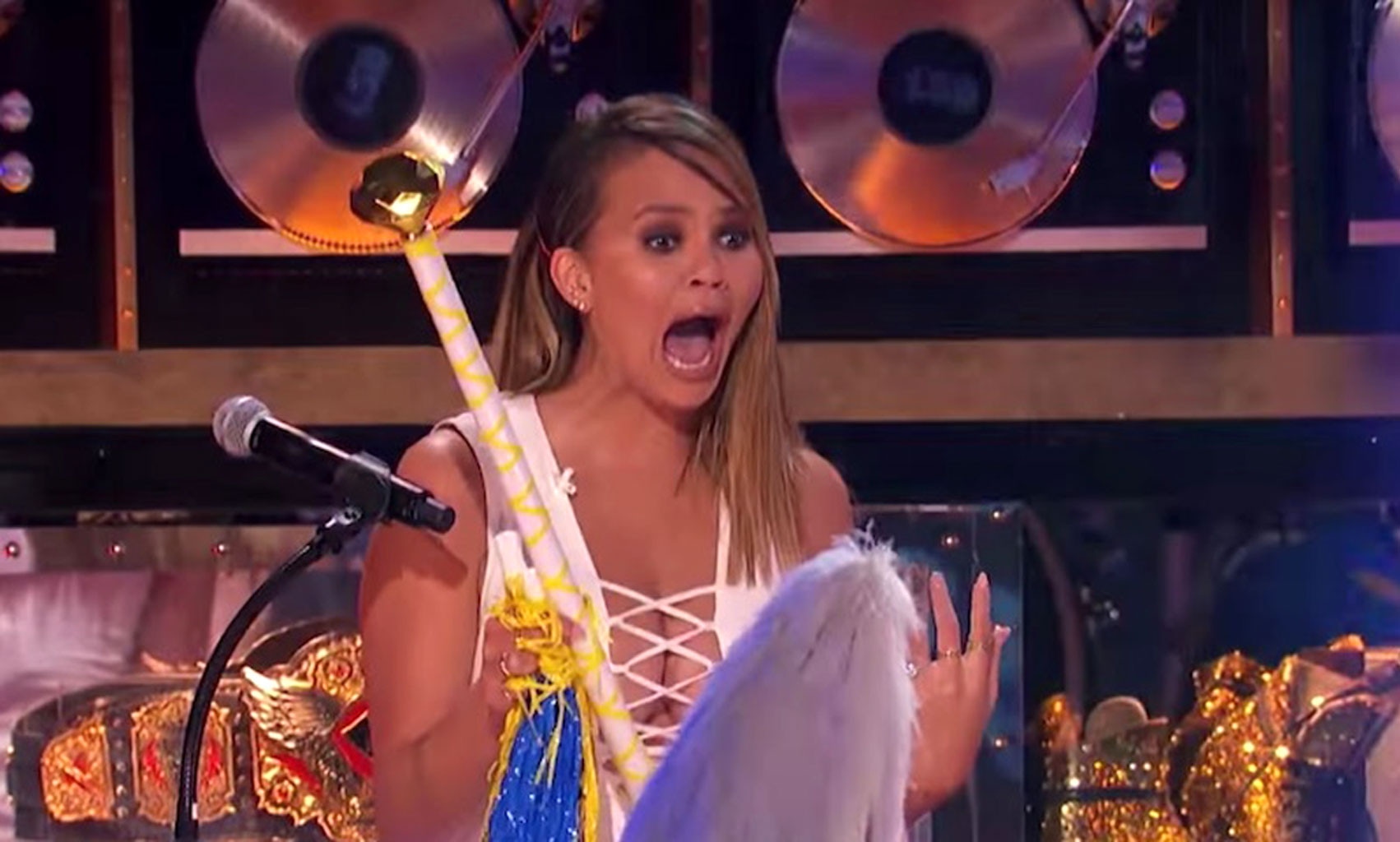 NBC
As the weirdest Hollywood story you've heard today continues..
Thanks to Tiffany Haddish partially spilling the beans in a new interview with GQ, the comedian revealed that a mystery actress bit Beyoncé on the face while they were all at a party together back in December. 
As the Girls Trip star recalled of that night to the magazine, "Beyoncé stormed away...went up to Jay-Z, and was like, 'Jay! Come here! This b--ch—' and snatched him. They went to the back of the room. I was like, 'What just happened?' And Beyoncé's friend walked up and was like, 'Can you believe this b--ch just bit Beyoncé?'" 
After running into Bey at the bar and confirming that she was indeed bitten by the actress in question, the comedian got fired up. ''She gonna get her ass beat tonight,'" Haddish recalled telling the star. "She was like, 'Tiffany, no. Don't do that. That b--ch is on drugs. She not even drunk. The b--ch is on drugs. She not like that all the time. Just chill.'" The singer's rep told GQ,"I absolutely cannot comment on any of this, as I have no knowledge."
While it sounds like Beyoncé quietly handled it, fans everywhere are playing detective to try and figure out who the biter in question is, including famous pal Chrissy Teigen. 
"I cannot leave this planet without knowing who bit Beyonce in the face," the star chimed in on Twitter.  "I can only think of one person who would do this. but I cannot say. but she....is the worst."
Well, it turns out it wasn't the woman Teigen had in mind. "My initial guess was wrong. The real person? I *never* would have guessed," she updated fans Monday afternoon. "I'VE SAID TOO MUCH."
Despite pleading from fans, the Lip Sync Battle co-host declared she will remain tight-lipped. "I AM NEVER TELLING I'm scared I've said too much," she told her followers. "KNOWLEDGE IS A CURSE!"
"Update it is NOT the person I think is the worst. IM DONE," Teigen once again tweeted. 
Unfortunately, it seems we may never crack the code to this mystery. 
Who do you think the culprit is? Share with us in the comments below!