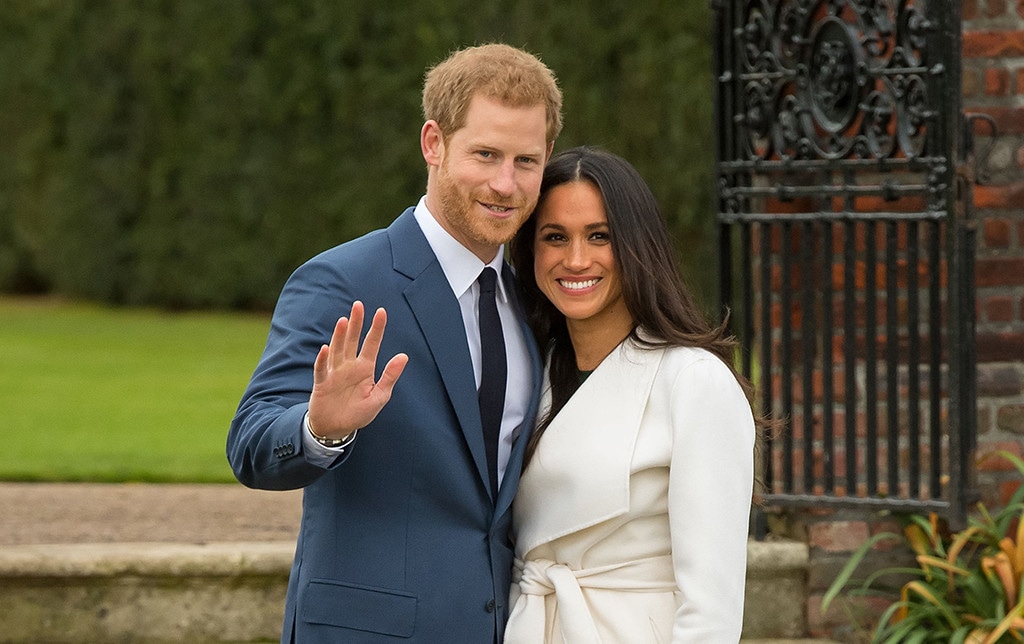 Eddie Mulholland/Daily Telegraph/PA Wire
Prince Harry is making sure he looks and feels his best when he says "I Do."
With less than two months to go until the royal family member marries Meghan Markle, E! News is learning exclusive new details about how the groom-to-be is prepping for the big day.
A source close to Harry confirms that he quit smoking but says he was never a "full time" smoker.
"He smoked socially, but as he doesn't go out as much anymore, he naturally lost interest in smoking," our insider shared.
In addition, we're told Prince Harry is participating in fitness activities several days a week as part of his healthy lifestyle.
"He was already in good shape when he met Meghan but the two of them enjoy healthy living together. They eat sensibly, his diet is very clean and ahead of the wedding, he is working out five times a week with a personal trainer," a source shared. "Meghan doesn't follow as strict an exercise regime but focuses mostly on yoga. She does, however, also go to the gym sometimes."
As for any speculation that Prince Harry changed his diet to increase his fertility, we're told it's just not true.
"That story should be filed in the rubbish bin. What a load of nonsense," a source said. "He's a healthy guy. That's all."
While Prince Harry follows his routine in between his royal duties, followers of Meghan have known that the former Suits star was taught from an early age the importance of looking after one's body.
"You have to find a workout routine that really speaks to you beyond trying to get goals for your body," Meghan—whose mom is a yoga instructor—previously shared with Shape magazine. "So for me, running, I need it as much like for my head and clearing my head as I do for keeping in shape."
She's also been known to enjoy Tracy Anderson workouts and hip-hop yoga classes at Y7 Studio while visiting Los Angeles.
Health and fitness aside, excitement continues to build around the highly anticipated wedding. Just last week, wedding invitations were sent and delivered. And yes, the couple has invited 2,640 commoners into the grounds of Windsor Castle to watch the arrivals of the bride and groom—and their wedding guests—at St. George's Chapel.
"Prince Harry and Ms Meghan Markle are hugely grateful for the many good wishes they have received since announcing their engagement," Kensington Palace previously shared in a statement. "They are very much looking forward to the day and to being able to share their celebrations with the public."