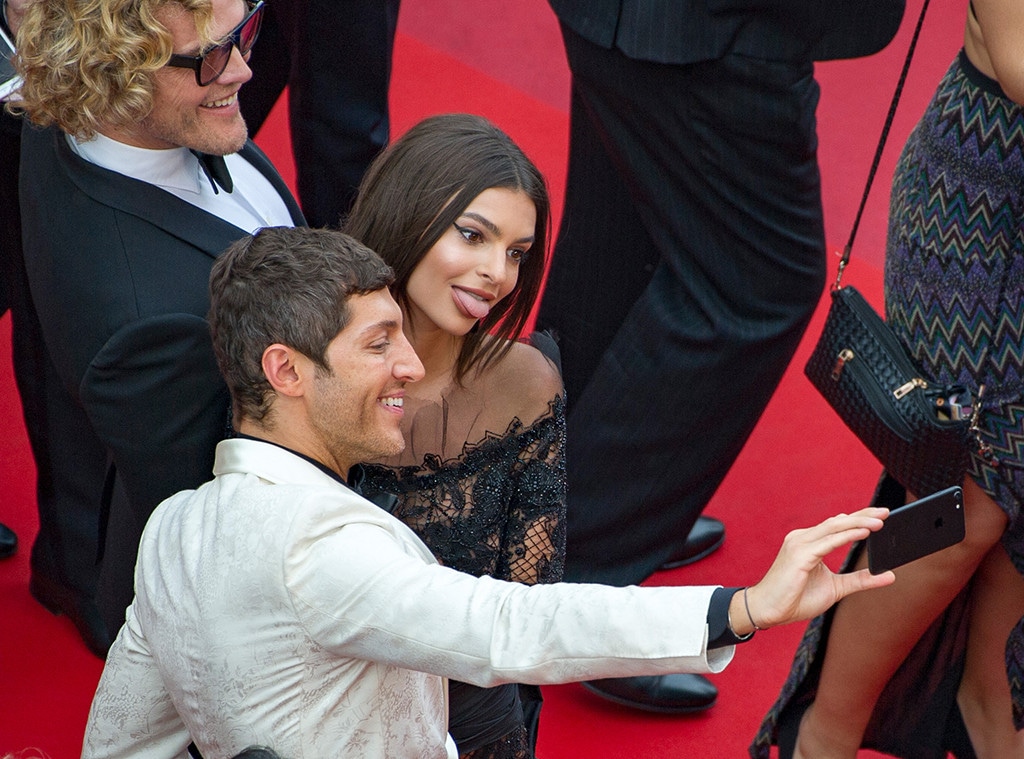 SC Pool - Corbis/Corbis via Getty Images
Don't even try to take a selfie at the 2018 Cannes Film Festival. Thierry Frémaux just banned them. 
The festival director announced the news in an interview published by Le Film Francais magazine on Friday.
"On the red carpet, the trivial aspect and the slowing down provoked by the disorder which these selfies create tarnishes the quality of [the red carpet experience] and of the festival as a whole," he told the publication, per Vanity Fair's and Variety's translations.
This isn't Frémaux's first stand against selfies. He tried to crack down on stars taking them during red-carpet events in 2015.
"We don't want to prohibit it, but we want to slow down the process of selfies on the steps," he said upon announcing the 2015 lineup, per The Hollywood Reporter. The media outlet also claimed he called the practice "ridiculous and grotesque" and argued it "really slows things down." 
"You never look as ugly as you do in a selfie," he added, per THR.
This also isn't the only rule Frémaux revealed today.
In addition to announcing the no-selfie rule, Frémaux said the festival would no longer host press screenings during the day before gala premieres. According to Vanity Fair, reporters will have to watch the films with their fellow attendees at the Debussy theater for 7 p.m. screenings. For 10 p.m. screenings, the press will have to wait until the next day to see the films, the magazine reported.
The Cannes Film Festival has reportedly implemented controversial rules before. In 2015, the festival came under fire for allegedly implementing a heels-only policy. At the time, ScreenDaily reported women in their 50s were being turned away from the screening of Carol because they wore flats. The industry newspaper claimed the festival declined to comment but confirmed it was obligatory for women to wear heels to red-carpet screenings. Frémaux tweeted that the claim was a "rumor" and "unfounded."