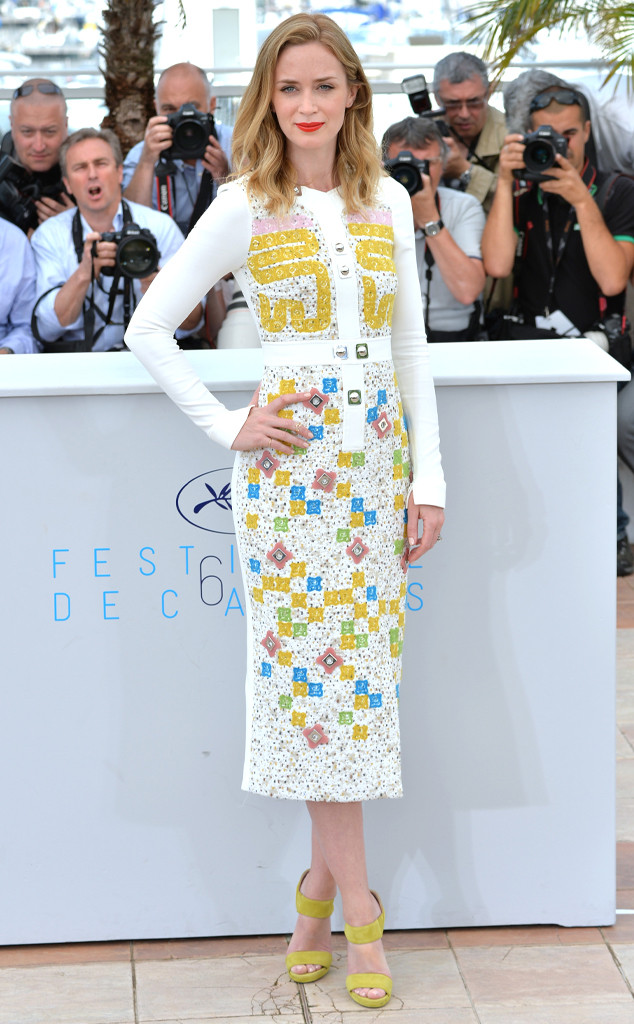 Anthony Harvey/FilmMagic
To wear heels or not to wear heels—well...the latter might be out of the question in Cannes.
Women in attendance at the 2015 Cannes Film Festival are a bit heated over a purported heels-only rule for the festival's many glamorous premieres, as ScreenDaily first reported. The industry newspaper described a group of women in their 50s getting turned away from the premiere of Carol for not being properly, er, heeled for the event. Yes: These women were turned away for wearing flats. (Really, Cannes you believe it?)
Actress Emily Blunt sounded off on the controversy this morning when she stepped out for photocall (wearing a printed Peter Pilotto midi and citrine Jimmy Choo sandals): "I think everyone should wear flats, to be honest. We shouldn't wear high heels anymore," Blunt quipped, according to Variety. "That's just my point of view—I prefer to wear Converse sneakers."
Senna director Asif Kapadia even tweeted that his wife had initially been denied entry to a premiere over her footwear (she was eventually allowed in).