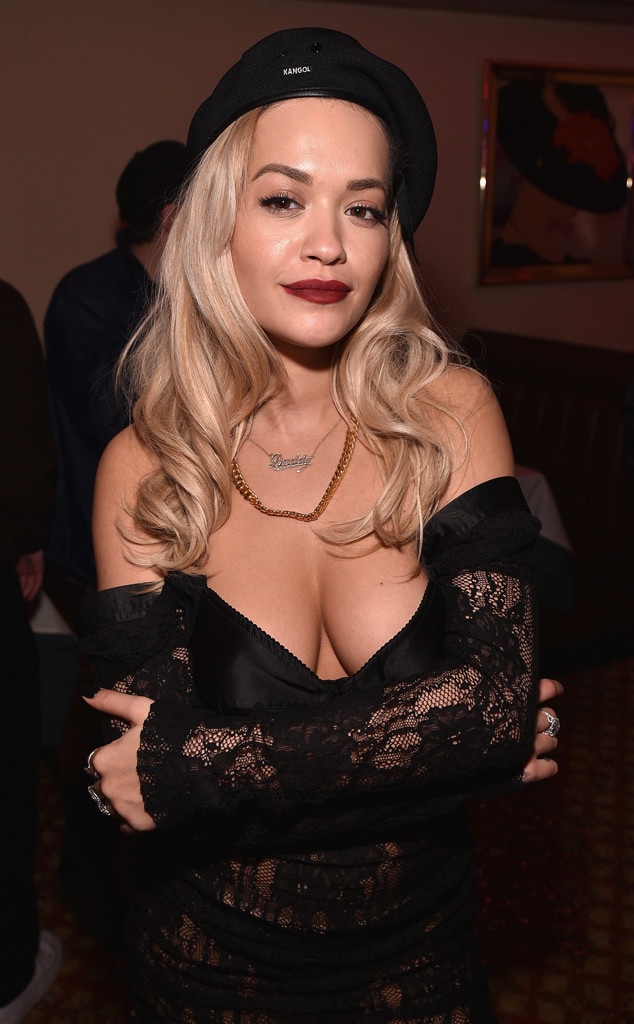 Bryan Bedder/Getty Images for SVEDKA Vodka
Hollywood is marching for a safer tomorrow. 
E! News can exclusively reveal that Rita Ora and Leona Lewis have signed on to perform at "March For Our Lives Los Angeles," a rally organized after the Marjory Stoneman Douglas school shooting in Parkland, Fla. last month. 
"I am honored to be joining March For Our Lives Los Angeles on Saturday, and I stand in solidarity with the movement that stands for hope and empowerment," Ora said. "It is truly inspiring witnessing students from across America coming together to insist that adults and lawmakers listen and respond to their concerns." 

The event is scheduled for Saturday, Mar. 24 in downtown L.A., and will also feature performances from Charlie Puth, as well as remarks from previously announced celeb speakers Amy Schumer, Olivia Wilde, Connie Britton, Yara Shahidi and Skai Jackson. Other speakers and performers include the Denver Choir, singers Jacob Sartorius and Lara Downes, athletes Cappie Pondexter and Bret Lockett, and The Young Turks Network host Hasan Piker. Empire's Ta'Rhonda Jones, Speechless' Mason Cook, and American Housewife's Meg Donnelly will also be there as will Sierra Dupri and Mayor Eric Garcetti. Furthermore, Rebecca Mieliwocki, the 2012 National and California Teacher of the Year, and William LeGate, activist and entrepreneur, will attend.
Students from Marjory Stoneman Douglas High School will also be at the march. In addition, Trevor Hall will provide a video of the song "Angel Rays" in honor of the 17 victims.
"I am in awe of the power of what the students across this country have been able to do to bring attention and create change with the March For Our Lives movement," Lewis said. "It is my honor to join them on stage on Saturday where I will stand beside them in this important fight to bring an end to gun violence ." 
According to the organization's website, major cities across the U.S. and around the world will host more than 800 events protesting gun violence. 
The flagship march in Washington D.C. will feature performances from Miley Cyrus, Ariana Grande, Jennifer Hudson, Demi Lovato and more. 
George Clooney and Amal Clooney previously pledged their support to the cause with a $500,000 donation. Oprah Winfrey matched that financial contribution, sharing on social media at the time, "These inspiring young people remind me of the Freedom Riders of the 60s who also said we've had ENOUGH and our voices will be heard."
Seventeen students were killed on Feb. 14 after a 19-year-old gunman walked into school and allegedly opened fire. 
Help March for Our Lives reach their $3.8 million fundraising goal by donating here.