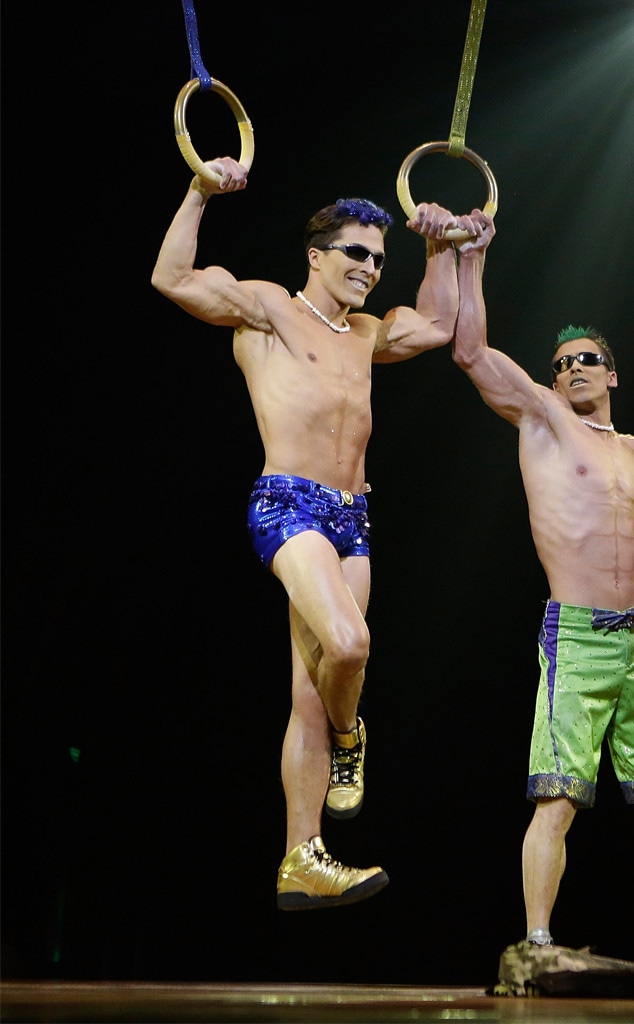 John Lamparski/WireImage
After falling during a performance of Cirque du Soleil's Volta on March 17, aerialist Yann Arnaud has died as a result of his injuries.
A statement given by the entertainment company reads, "It is with immense sadness that Cirque du Soleil Entertainment Group reports that a tragic accident occurred last night, March 17, during a performance of its show Volta, in Tampa, Florida. While he was performing the aerial straps number, long-time aerialist, Yann Arnaud, fell onto the stage."
The statement continues, "Emergency procedures were immediately activated and Yann was transported to the nearest hospital, where he later passed away from his injuries."
"The entire Cirque du Soleil family is in shock and devastated by this tragedy...Yann had been with us for over 15 years and was loved by all who had the chance to know him. Our thoughts are with Yann's friends, family, and loved ones during this tragic," added Daniel Lamarre, President and CEO of Cirque du Soleil Entertainment Group.
The statement also said that the company would be giving a "full and transparent collaboration to authorities" during the following investigation. 
CNN reports that audience member Julien Martinez says that before the accident he witnessed Arnaud "straining to hold onto the rope." "It was awful," said the show-goer. "You heard all the cries of the audience. There were children there and they were freaking out."
The final two performances of Volta, scheduled for March 18 at 1:30 pm and 5 pm, have been cancelled. 
Despite many of the high-flying stunts performed, this is only the second-ever fatality for a Cirque du Soleil performer.
In June 2013, 31-year-old acrobat and aerialist Sarah "Sassoon" Guillot-Guyard died after she fell during Cirque du Soleil's Ka show in Las Vegas.
However, in 2016, technician Olivier Rochette, who was also the son of one Cirque's founders, was prepping the stage for a performance of Luzia in San Francisco when he was struck by a lift. He later died from a result of his injuries.