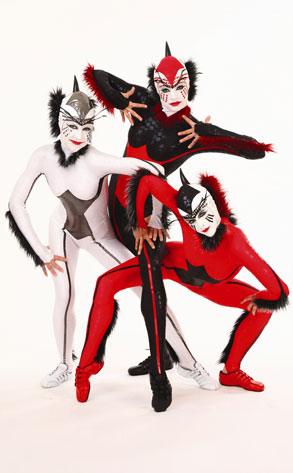 Cirque du Soleil
The cause of death has been released for the Cirque du Soleil acrobat who passed away in a tragic fall during a performance of Ka in Las Vegas last weekend.
According to Las Vegas affiliate KTNV, the Clark County Coroner's Office ruled that Sarah "Sassoon" Guillot-Guyard died as the result of multiple blunt force trauma.
The coroner determined the death was accidental, the result of the 31-year-old performer slipping out of her safety wires and plunging more than 100-feet to the ground during the show's closing "Final Battle" number.
In the wake of the June 29 accident, Cirque officials closed the show at the MGM Grand Hotel & Casino and the Montreal-based entertainment company's founder, Guy Laliberté, issued a statement on Cirque's Facebook page saying he was "heartbroken" over Guillot-Guyard's passing and that he and the entire Cirque family were "devastated by the news."