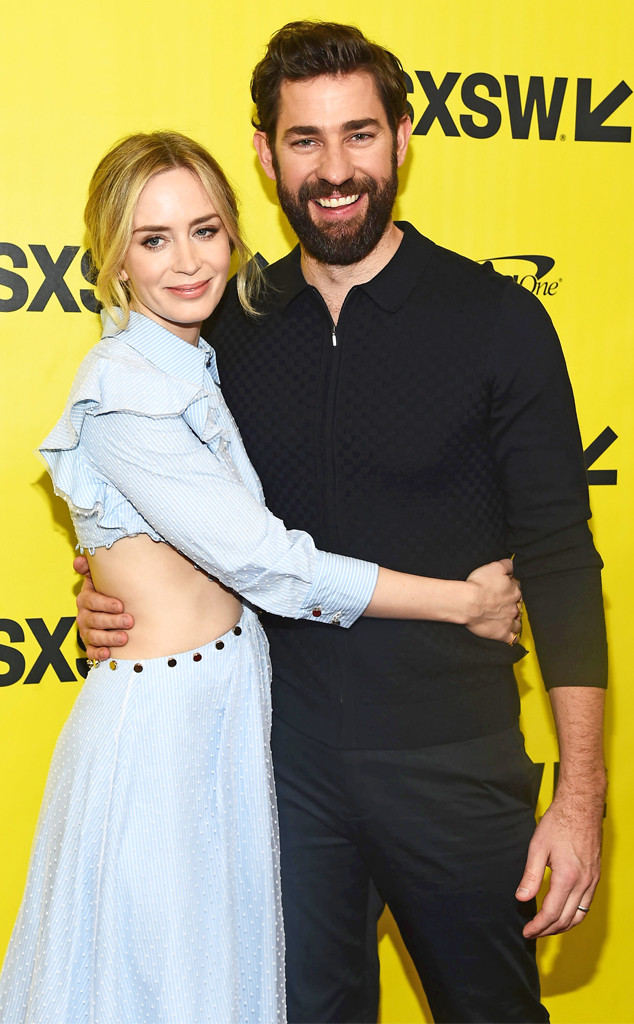 Michael Buckner/Variety/REX/Shutterstock
John Krasinski and Emily Blunt really have a way with heating up the red carpet.
The married couple made an appearance at the 2018 SXSW Film Festival to premier their upcoming thriller, A Quiet Place, which co-stars the pair and was directed by Krasinski. Hitting theaters April 6, the horror flick features John and Emily in their first non-animated movie together and also stars Millicent Simmonds and Noah Jupe as their onscreen kids.
Long before the A-listers decided to join forces, Krasinski told E! News he looked forward to sharing the screen with her one day.
"I would love to direct Emily. I don't know, I'd rather act with Emily then direct. I don't know if I need that responsibility. She's so good," The Office star gushed in 2016. "I would be so scared to screw it up. Happy to be in scenes with her because that would be really fun. We're always up for doing something but it has to be the right thing."