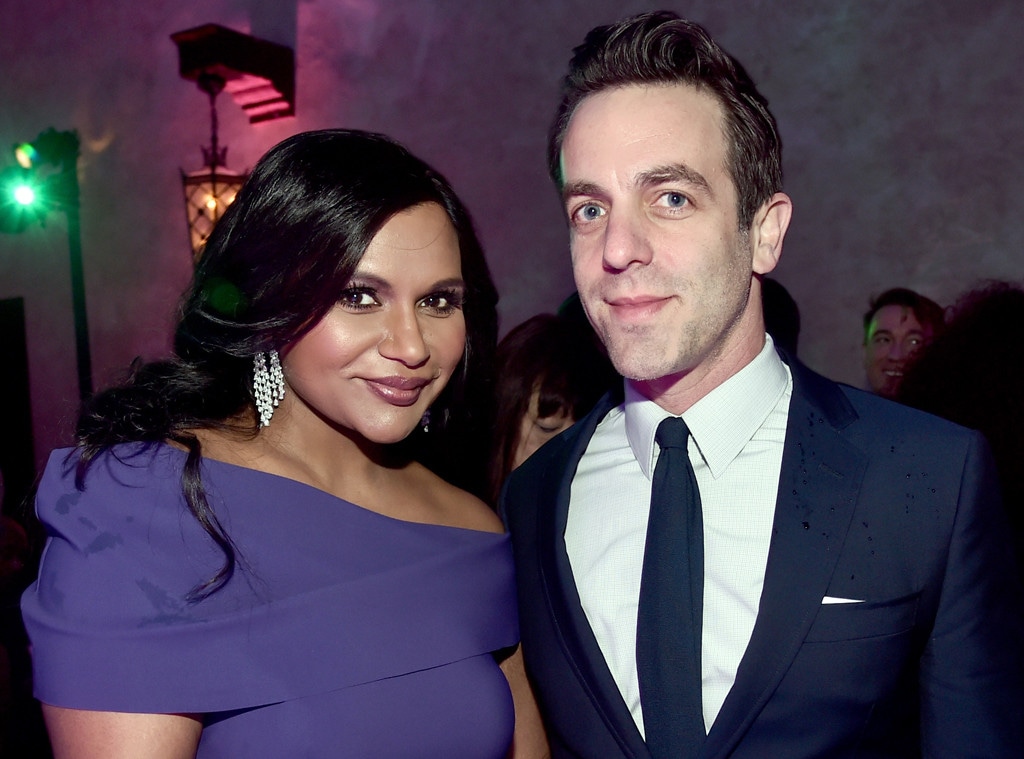 Alberto E. Rodriguez/Getty Images for Disney
B.J. Novak is spreading some Disney magic to his close friend.
As moviegoers flock to the theaters to see A Wrinkle in Time, the actor had a special message to share with one of the stars.
"When I met @mindykaling she lived in a small apartment on Fairfax Ave. This is what's in front of that building today," he wrote on Twitter with a photo of Mindy Kaling's movie poster. "Congrats Mindy and a future congrats to all those who see you in it and are inspired to do great things. @WrinkleInTime."
As soon as the actress saw the message, she couldn't help but react on the social media platform.
"Oh my god I'm like full crying," she wrote. "I will never be mad at you again." Same Mindy, same!
As fans of the Hollywood stars know, Mindy and B.J. have a special relationship that has lasted well past the time they shared the small screen together on The Office.
Just last weekend, the pair reunited at Vanity Fair's 2018 Oscars After-Party. And yes, the on-screen Dunder Mifflin employees locked eyes for one OMG moment as they posed for photos together.
"I will freely admit: My relationship with B.J. Novak is weird as hell," Mindy once shared with InStyle. "He is not my boyfriend, but he is not my best friend. I guess you could describe our relationship as a 'romantically charged camaraderie with loud arguments,' but I don't think Facebook would accept this as a new status."
Relationships aside, pop culture fans are more than excited to see Mindy join Oprah Winfrey, Reese Witherspoon and Storm Reid on the big screen. And while much attention may be put on the stars of the movie, Mindy wants to give credit to director Ava DuVernay for creating something special.
"She is a true modern icon of film and television and I learned so much from her making this beautiful movie. I hope you love #wrinkleintime, you bring a kid, and you see how amazing @stormreid is," Mindy shared on Instagram. "Thank you, @Ava for bringing me along on this adventure!"