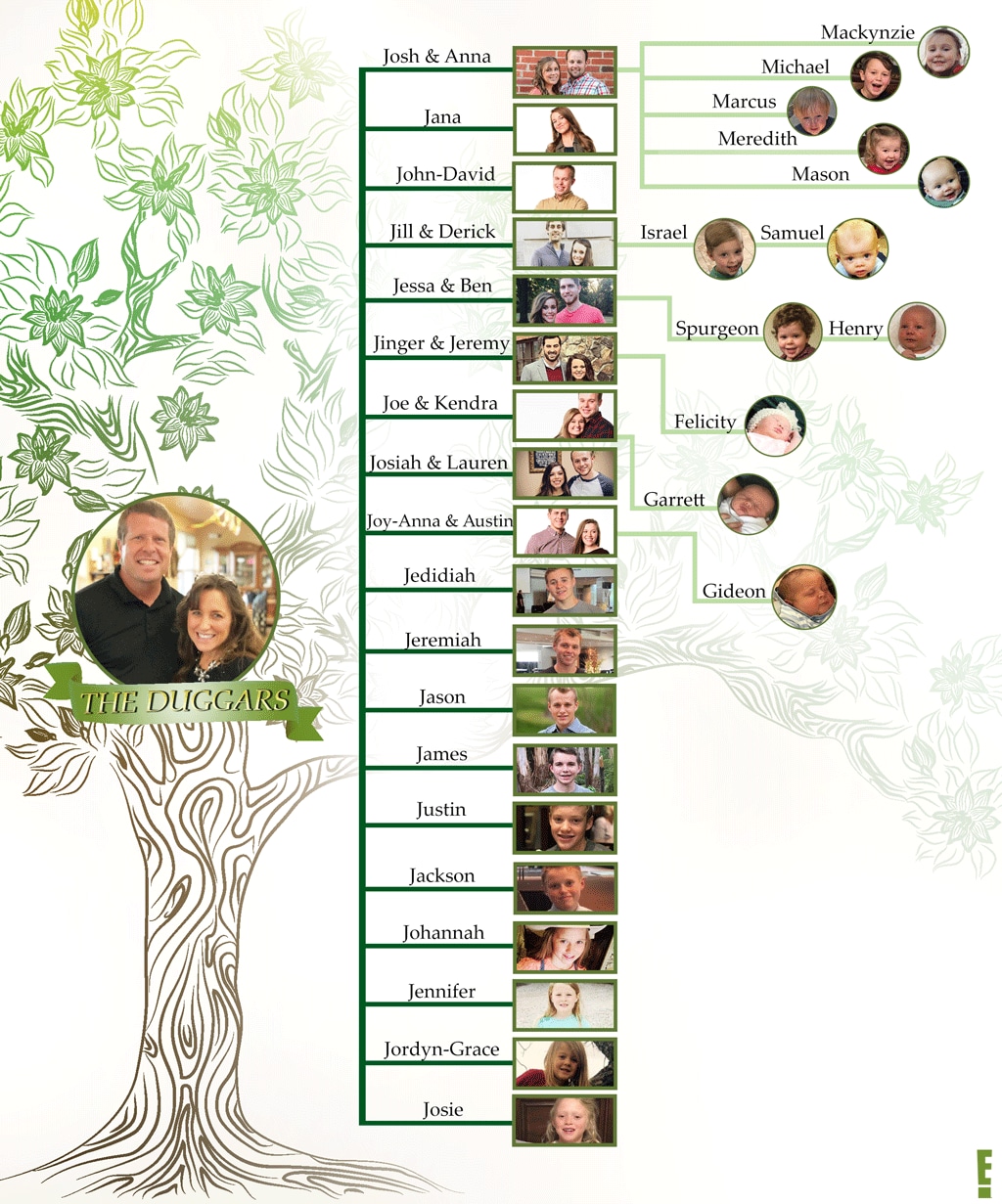 Melissa Herwitt / E! Illustration
The Duggar family has welcomed a new baby!
Jinger Duggar and husband Jeremy Vuolo announced Thursday that they've welcomed their first child into the world, a daughter named Felicity Nicole Vuolo.
"God is so kind! Jinger gave birth to Felicity Nicole Vuolo this morning at 4:37 am. Felicity weighs 8lbs. and 3oz. and is 19.5 inches long," the couple wrote on their blog. "Both mom and baby are healthy, doing great, and resting well. We are very thankful for her safe arrival and look forward to life as parents!"
This news was announced just over a month after another baby Duggar entered the world. Joseph Duggar and Kendra Duggar welcomed their first child, a son named Garrett David Duggar, back in June.
On February 23, Joy-Anna Duggar gave birth to her first child with husband Austin Forsyth. The couple welcomed a son named Gideon Martyn Forsyth.
The announcement on the family's website read, "Joy and Gideon are doing very well and we are just in love with this new little addition!!"
Following these exciting announcements, we decided to make a family tree for the ever-growing group to help everyone keep up.
See the tree above to meet all of the family members and take a look at the gallery to get more Duggar details.
New episodes of TLC's Counting On air Mondays at 9/8c.
This article was originally published on Fri, Mar 9, 2018, 11:28 a.m.