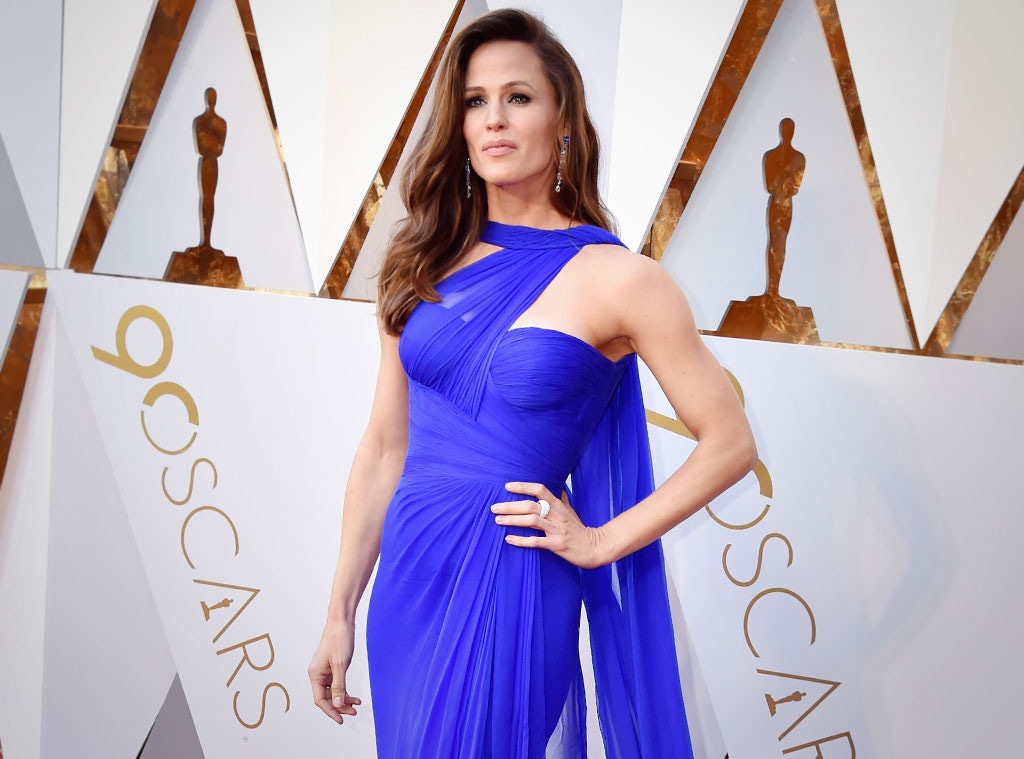 Jeff Kravitz/FilmMagic
UPDATE: Jennifer Garner decided to have some fun with her viral meme from the Oscars. 
On Monday night, Garner took to Instagram Stories and shared three different scenarios of what she was thinking at the moment.
"Congrats to Shape of Water. Maybe I should date a fish," she shared in one clip. "Hey Jimmy Kimmel, what's in your wallet? Wait, where's my wallet?" And last but not least..."Can't wait to work with Lena Dunham. Wait, did I sign a nudity waiver." Someone has a good sense of humor.
————
Is 2018 the year of "realizing stuff" for Jennifer Garner? 
At tonight's 2018 Oscars, the A-list actress caught Twitter's attention for reasons beyond her stunning Atelier Versace gown and va-va voom waves. Cameras caught Jen in a moment of apparent disbelief, with pop culture writer Bobby Finger tweeting, "What realization did Jennifer Garner just come to?"
As fellow attendees keep their eyes glued on the Dolby Theatre stage, Garner pauses mid-clap, her mouth opens and an imaginary lightbulb goes off in her head.
So what left Garner so shook? There are a variety of possible explanations, of course. 
1. Tomorrow is Monday. The Sunday scaries are a real thing, y'all!
2. She forgot to cancel her Capital One credit card. (Not even an endorsement deal would save her in this sitch.)
3. Jennifer can't recall if she turned her flat iron off before leaving the house. A fear we can all relate to... 
4. There's an 8 a.m. "Body By Simone" class tomorrow she totally spaced on booking. 
5. Is the milk expired? We all know Jen is a wiz in the kitchen, and maybe she wants to bake some cookies post-Oscars.
What do you think Jennifer realized? Sound off in the comments!