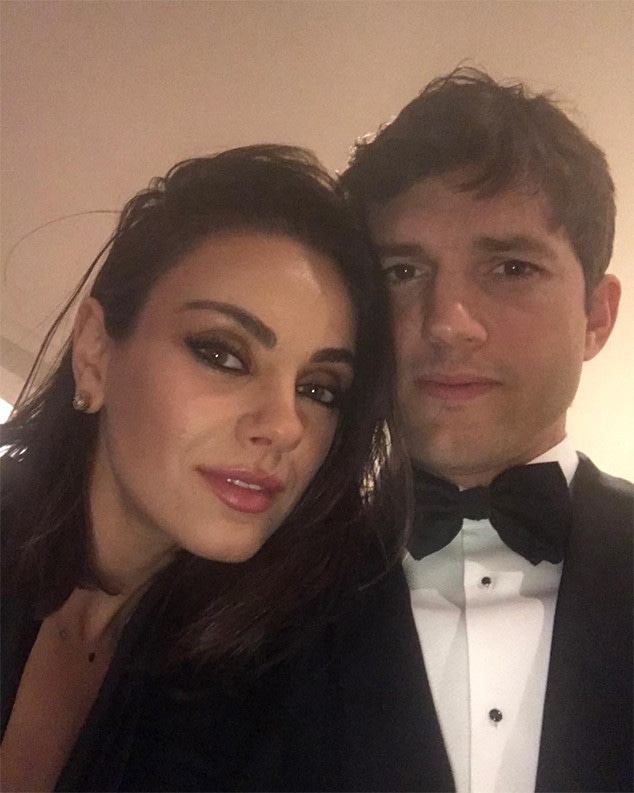 Instagram
While Mila Kunis and Ashton Kutcher did not attend the 2018 Oscars, they still got glammed up for a fun night out!
As the Academy Awards were wrapping up, the 40-year-old actor posted on his Instagram page a selfie of him wearing a black tux and his 34-year-old wife sporting a black outfit and dramatic eye makeup and berry lip liner and lipstick.
"Night out with the wife," Kutcher wrote.
They did not say where they were headed. There are several Oscar after-parties taking place on Sunday night.
Kunis has attended the Oscars once, in 2011, when Black Swan was nominated for several awards. Kutcher has never attended the Oscars.