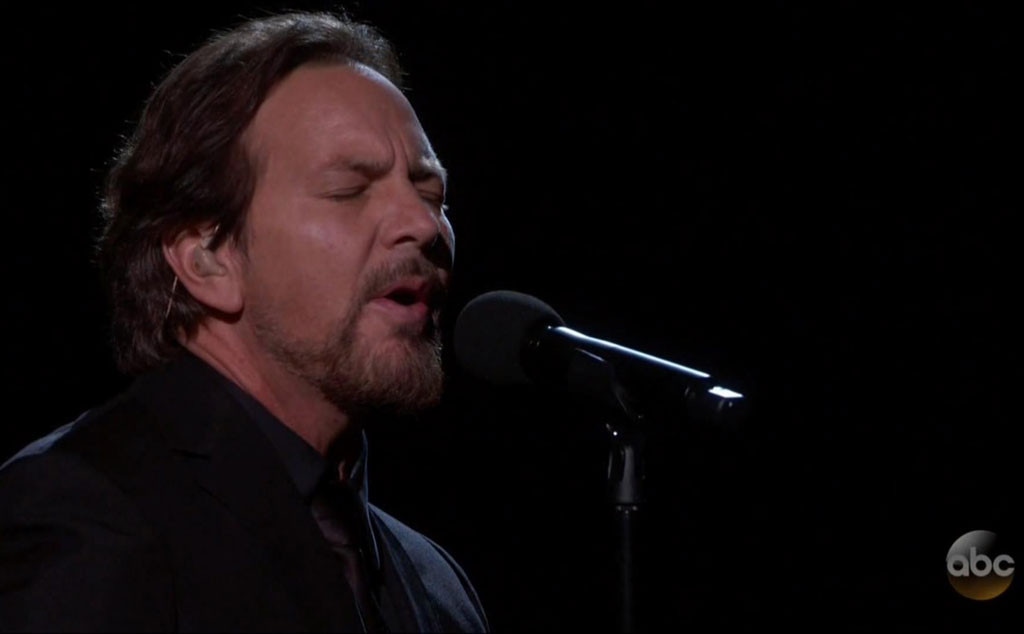 ABC
The 2018 Oscars paid tribute to the many artists we lost over the last year.
Jennifer Garner introduced the segment on Sunday, "Every storyteller knows that there is no joy without sorrow. Tonight as we celebrate the achievements of our collaborators, we also mourn the loss of those who brought joy and awareness through their passion for the movies."
Eddie Vedder then took the stage to perform the late Tom Petty's song, "Room at the Top."
Petty passed away in October 2017 at the age of 66, his death was confirmed by his longtime manager in a statement to E! News.
"On behalf of the Tom Petty family we are devastated to announce the untimely death of of our father, husband, brother, leader and friend Tom Petty," the statement read. "He suffered cardiac arrest at his home in Malibu in the early hours of this morning and was taken to UCLA Medical Center but could not be revived. He died peacefully at 8:40pm PT surrounded by family, his bandmates and friends."
Harry Dean Stanton, John Heard and Don Rickles were among the stars honored during the ceremony's In Memoriam tribute. However, after the segment, social media users wondered why some beloved artists like Bill Paxton and Mary Tyler Moore were omitted from the tribute. Both Paxton and Moore were actually honored during the 2017 In Memoriam tribute last year, which also honored Carrie Fisher and Debbie Reynolds.
Some of the artists we've lost over the last year who weren't included in the segment during the 2018 Oscars telecast are included in the Academy's In Memoriam page on their website HERE.