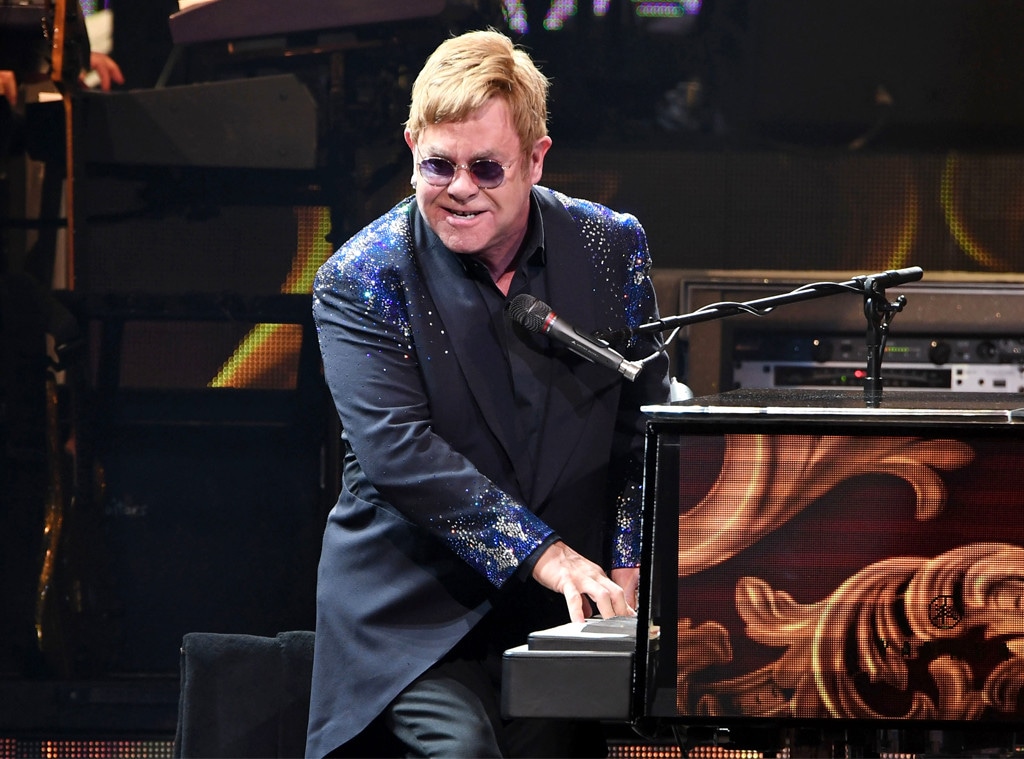 Denise Truscello/WireImage
Don't touch the Rocket Man's piano!
After storming off stage mid-song on Thursday night, Sir Elton John is explaining his expletive-filled exit during his concert in Las Vegas. The iconic singer says that a handsy fan, who kept trying to touch his piano, was to blame for the outburst while performing his tune, "Saturday Night," a song in which he regularly brings audience members onto the stage during.
In a statement given to E! News on Saturday, the 70-year-old Brit explained, "Thursday night in Las Vegas a fan put his hands on the piano keys while I was playing and continued to do so even after I asked him to stop."
The Crocodile Rocker continued, "He then proceeded to reach over the piano and try to take pictures, completely disrupting the performance."
Andrew Renneisen/Getty Images
John, who recently announced his 3-year farewell tour, explained, "I bring fans onstage every evening when we play 'Saturday Night' in the set, it is always a lovely part of the show where I get to meet them, shake their hands and have them right there with me while I play. They have always been very courteous to the fact we are in the middle of playing a song live."
However, the disgruntled entertainer said that the fan, who was on stage during Thursday's show, was not into being behaving.
"This guy was rude, disruptive and had no care or respect for our show and so I let him know how I felt, then left the stage until they had removed him," said the singer in the statement.
During the show, Elton was videotaped leaving the stage and then saying to a fan, "You fu--ed it up!"
He eventually came back on stage and performed his classic song from The Lion King, "The Circle of Life."
The show must go on!