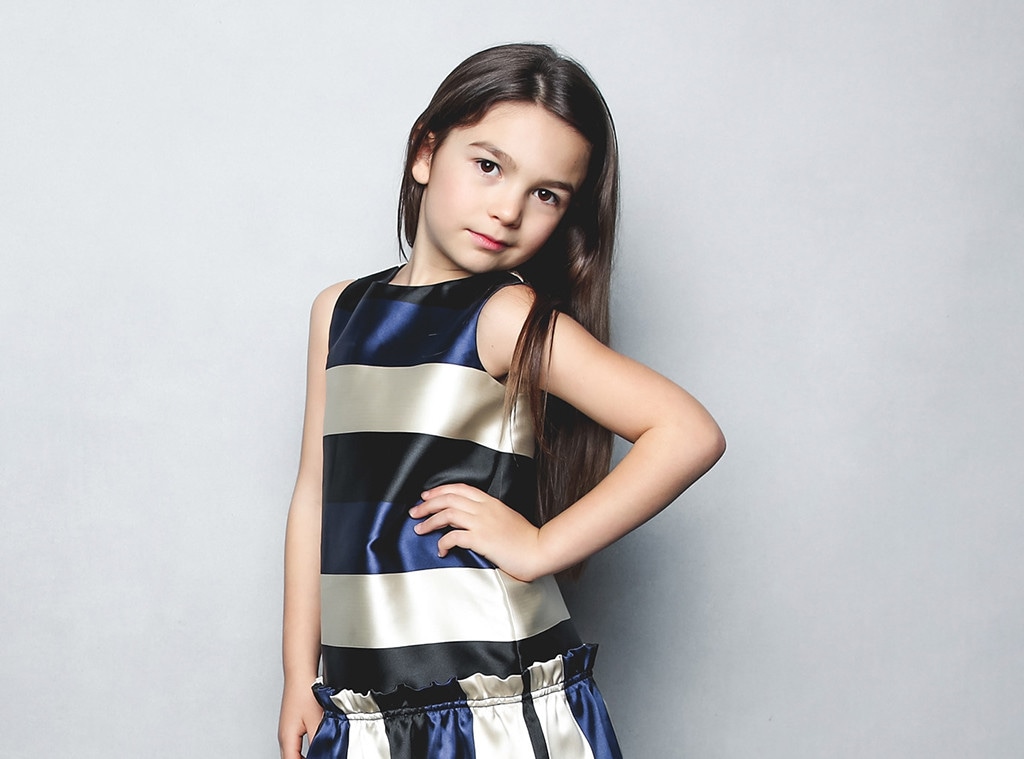 Rich Fury/BAFTA LA/Getty Images
Brooklynn Prince, the breakout and Critics' Choice Award-winning star of the Oscar nominated The Florida Project, has an active social media life. She's on Twitter and Facebook, but by far her largest audience is on Instagram, where she has more than 91,000 followers. She's 7 years old.
Brooklynn is just one of the many pre-teen rising Hollywood stars with a hefty social media presence under the watchful eye of parents. Instagram, Twitter, Facebook—this is the new reality of child stardom. Access is expected, sometimes even encouraged by studios and publicists, but with social media and fandom, there's always a chance of things going to a dark side.
Frazer Harrison/Getty Images
Courtney Prince, Brooklynn's mother and a talent coach in the Orlando area, decided to set up Brooklynn's accounts about two years ago when the pint-sized actor had done "a little movie." Courtney said she set them up "kind of more for fun" after noticing her own Facebook and Instagram posts were mostly about Brooklynn. Now, as Brooklynn's star has risen, Courtney, and husband Justin Prince, said what to post has been "a learning process."
At first, they stuck with silly posts, like what Brooklynn wore to school that day. "When she kind of actually started getting followers, then I was kind of like, 'We need to be a little more discretionary about the things we post.' We try to keep it more geared towards things she was doing professionally," Courtney said.
Brooklynn has a say in what she posts, but not much. "Sometimes she'll say something random and she'll be like, 'Post that on Twitter, mom, please.' Or, one day we were just sitting here, when she saw this really cute picture of John Boyega—which she would probably kill me if she knew I told you this—but she saw this really cute picture of John Boyega and she was like, 'Oh my gosh, he's my Man crush Monday,' and then she was like, 'Yeah, post that on Instagram.'"
The world of carefully crafted public images has expanded with each new social media platform, but Courtney said she does not hear from publicists, personal or studio-based, about what to share. Instead she hears from her 7-year-old daughter. Courtney asks Brooklyn's opinion on posts, in addition to taking requests. "She is almost eight, kind of getting to that age where she does care about…she doesn't want to look not cool," Courtney said. "I'm going to try to run it by her if she's around."
Kevin Winter/Getty Images
Brooklynn is allowed to see her pages, and those of friends she's made on the awards circuit, with parental supervision of course.
"I will ask her opinion, like, 'What do you want to say to so-and-so, because they said things to you,' and she'll say, 'Oh tell them that.' and she'll write, like, a bunch of emojis. Every once in a while she'll ask me if she can go on and look…so I'll tell her, 'You can go on and you can look, but before you comment…before you reply to anything,' she'll show it, to make sure it's OK," Courtney said.
Brooklynn and her family use Instagram as a tool to stay in touch with industry friends like Jacob Tremblay, Millie Simmonds, Finn Wolfhard and Millie Bobby Brown.
"She's 7, so she doesn't email, she doesn't call them," Courtney explained. "So, she'll go on their page and she'll say like, 'Oh I like your dress,' or something like that...But I don't let her get too crazy and its very, very monitored…Yeah, we never let her read anything negative. We always make sure it's all well deleted through."
And things can get nasty, Courtney said. Anybody who has a social media presence knows this. What is a great tool for keeping in touch and talking to an audience also allows the audience to talk back in both respectful and sometimes hateful ways. Look at what happened to Wolfhard when he didn't stop to sign autographs in November 2017. Fans began criticizing the then-14-year-old Stranger Things star, prompting his costars to come to his defense.
"I know a lot of people don't [delete comments], you know, kind of let it slide, but we're kind of in a dangerous age," Courtney said. "And we learned very quickly how nasty the internet can be. So, if people post anything negative towards her, or most of the time its towards someone else who's posted something on there, not only do I delete, but I also report the comments as harassment and then I block them. We live in an age where bullying is just so prevalent and it's just really, really scary. So any little thing I can do to kind of report it, I do."
Donato Sardella/Getty Images for W Magazine
As Brooklynn's social media managers, her parents know first hand the kind of people and behavior that exists across social media channels and they view it as a double-edged sword. It helps their daughter's brand, but of course there's the ever-present underbelly of trolls and hateful comments.
"I mean social media is such a vital resource…it gives people access," Justin said. "I think a majority of the time it's a good thing. She appreciates her fans, but it all goes with a little bit of danger."
But it's not only the negative comments that are filtered, even the good ones go through review. "We've been overwhelmed with so much love and support…she likes to hear when people tell her nice things," Courtney said. "We don't tell her everything that people say, we want to keep her humble…I just tell her, 'You got a lot of support.' 'You've got a lot of people that thought you did a good job, and a lot of people that like what you're doing,' and that makes her feel really good."