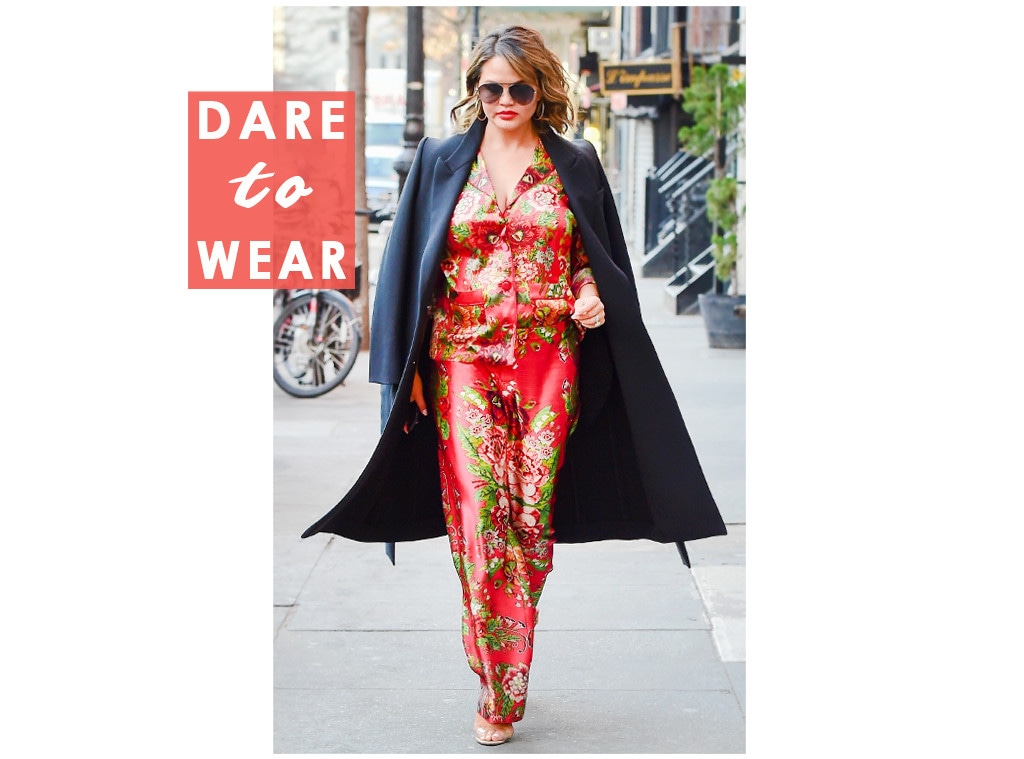 BACKGRID
Chrissy Teigen just made it a lot easier to look amazing and live up Beyoncé's famous lyrics, "I woke up like this."
The model was spotted in the Soho neighborhood of NYC wearing a silk floral print pajama set, transparent pumps, an overcoat and aviators. While the vibrant print makes a statement, John Legend's better half looks comfy AF, making her style goals for the spring season.
Based on the expecting mother's red lipstick and silky waves, she's didn't roll out of bed, per se. However, the idea that pajamas are acceptable and even praised in fashion is enough to make a lazy fashionista's dreams come true. All you need to do is put on a new set of pajamas in the morning (because a wrinkled pair won't do), grab your favorite clear, nude or fur-accented heels and sunglasses, then head out the door! 
Will you buy into the PJ hype? Shop the trend below!