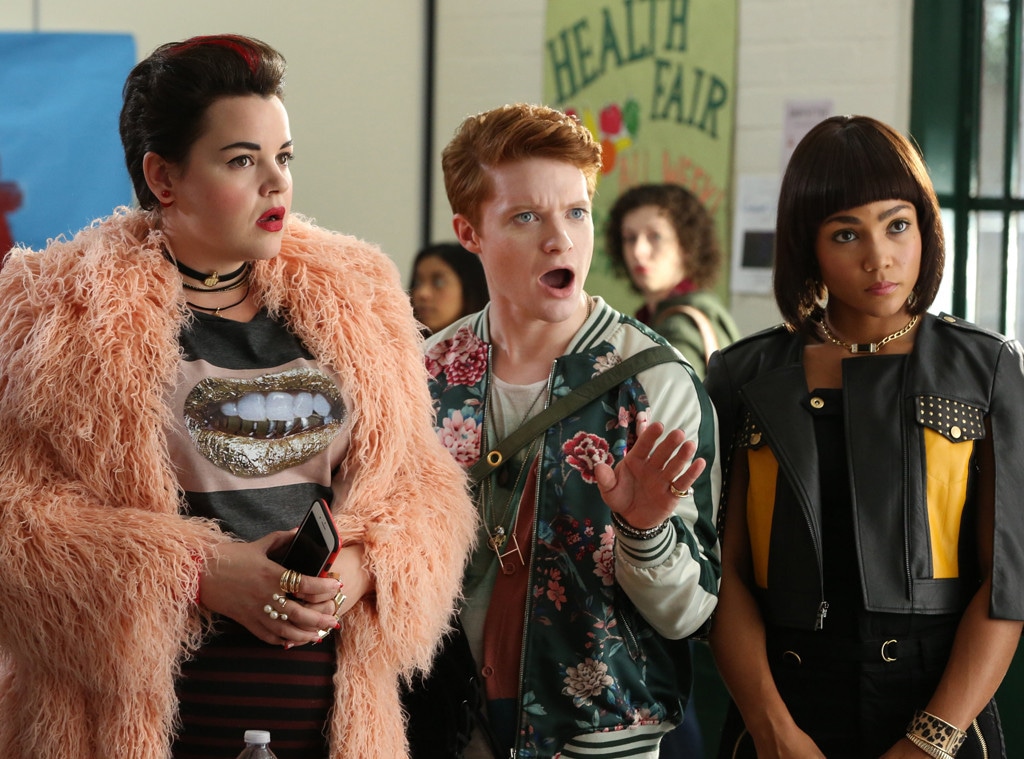 Paramount Network
If you were looking forward to Paramount Network's modern-day adaptation of Heathers, your wait just got a little bit longer.
The new network (former Spike TV) announced on Wednesday that, in light of the horrific school shooting in Parkland, Fla. that left 17 dead, they were pulling the pitch black dramedy from its schedule for a launch later this year. The news comes just a week before its intended March 7 premiere. No new premiere date has been announced just yet.
"Paramount Network's original series Heathers is a satirical comedy that takes creative risks in dealing with many of society's most challenging subjects ranging from personal identity to race and socio-economic status to gun violence," the network said in a released statement. "While we stand firmly behind the show, in light of the recent tragic events in Florida and out of respect for the victims, their families and loved ones, we feel the right thing to do is delay the premiere until later this year."
The series, an updated version of the original 1988 film written by Daniel Waters and directed by Michael Lehmann, centers on Veronica (newcomer Grace Victoria Cox, taking over the role originated by Winona Ryder) and her rebel/sociopath boyfriend J.D. (James Scully, tkaing the reins from Christian Slater) as they deal with her tyrannical friends—the titular Heathers—and the trials and tribulations of high school. In the new version, from writer Jason Micallef, the Heathers, played by Melanie Field, Brendan Scannell and Jasmine Matthews, looked a bit more like the outcasts from the original film: One's plus-size, one's gender-queer, and one is African-American.
As the real-world seems to become an increasingly scarier place, Heathers is hardly the first TV series to find its scheduling impacted by horrifying tragedies. Ryan Murphy's American Horror Story amended a scene in its most recent installment for the first time in the franchise's history in light of the Las Vegas massacre at the Route 91 music festival last year, while USA's Shooter was delayed twice in 2016. And the list goes on. 
Are you disappointed that Heathers has been shelved or did Paramount Network make the right decision? Let us know your thoughts in the comments below.