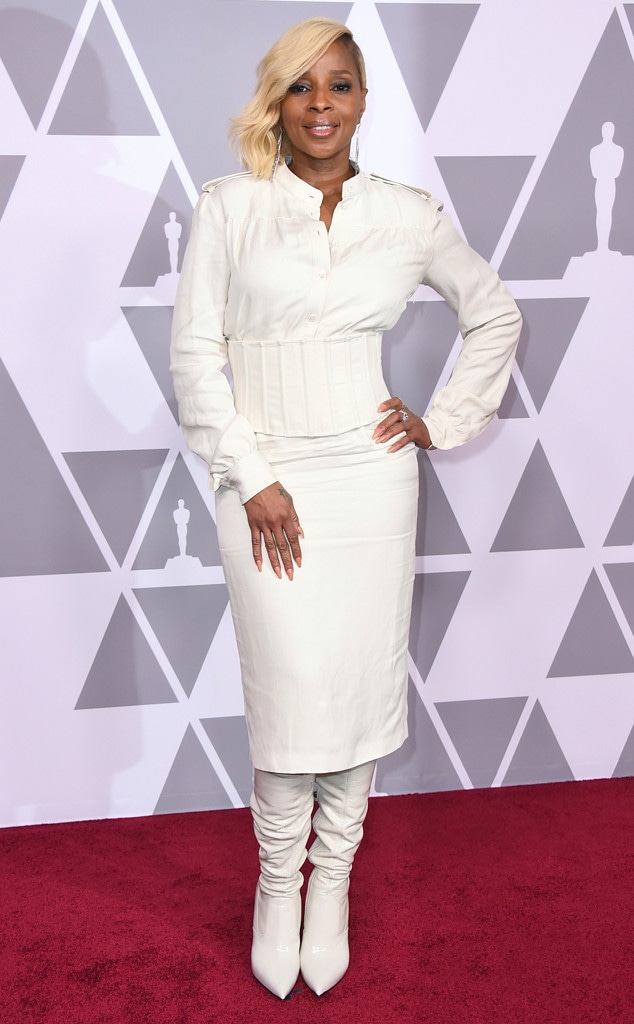 Jordan Strauss/Invision/AP
Roll out the red carpet and strike up the band!
Gael García Bernal, Mary J. Blige, Common, Andra Day, Natalia Lafourcade, Miguel, Keala Settle and Sufjan Stevens will perform this year's nominated songs at the 2018 Oscars, show producers Michael De Luca and Jennifer Todd announced Friday. "We're excited to have these talented artists showcase the powerful contribution music makes to filmmaking," De Luca and Todd told E! News in a statement. "It's a privilege to welcome them to the 90th Oscars stage."
According to Friday's press release, Bernal, Lafourcade and Miguel will perform "Remember Me" from Pixar Animation Studios' Coco; Blige will perform "Mighty River" from Netflix's Mudbound; Common and Day will perform "Stand Up for Something" from Open Road Films' Marshall; Settle will perform "This Is Me" from 20th Century Fox's The Greatest Showman; and Stevens will perform "Mystery of Love" from Sony Pictures Classics' Call Me by Your Name.
Jimmy Kimmel will host the Academy Awards March 4 at the Dolby Theatre in Hollywood, broadcast live on ABC at 8 p.m. ET. It will also be televised in over 225 countries and territories. Guillermo del Toro's The Shape of Water received 13 nominations, more than any other movie.
"We want to make [the award ceremony] as entertaining as possible—reverential and respectful but also fun and emotional. The Oscars should be a spectacle: fun and funny and great performances," Todd said in an interview with The New York Times, published Thursday. "It should also be a giant commercial for the movie business, which we all need to keep going."