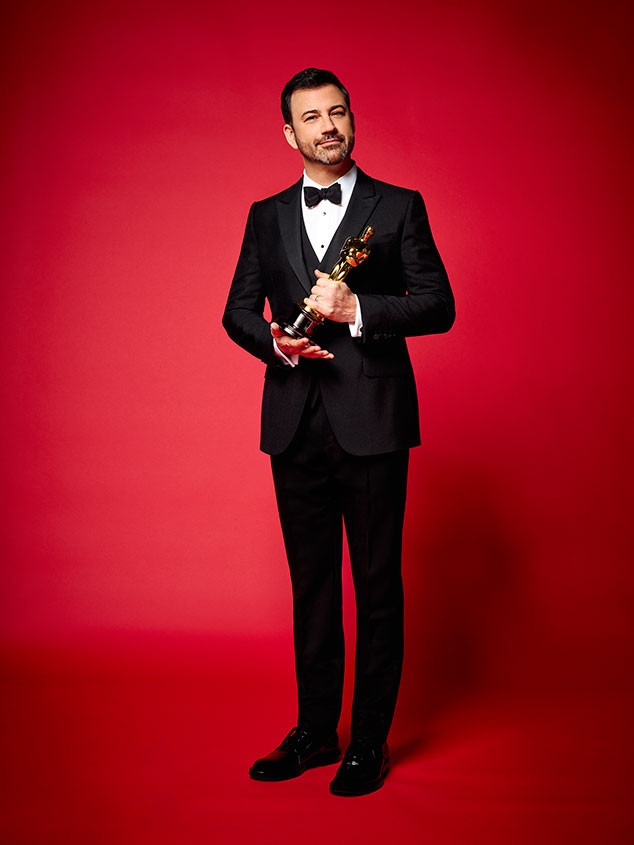 Jeff Lipsky/ABC
Jimmy Kimmel had so much fun hosting the 2017 Oscars he's doing it again.
Kimmel will host the 90th Academy Awards on March 4, 2018. Michael De Luca and Jennifer Todd will produce, Academy President Cheryl Boone Isaacs announced Tuesday morning.
"Jimmy, Mike and Jennifer are truly an Oscar Dream Team," Boone Isaacs said. "Mike and Jennifer produced a beautiful show that was visually stunning. And Jimmy proved, from his opening monologue all the way through a finale we could never have imagined, that he is one our finest hosts in Oscar history."
More than 32 million viewers tuned in to watch the 2017 ceremony—which included a Best Picture mix-up between La La Land and Moonlight.
"Hosting the Oscars was a highlight of my career and I am grateful to Cheryl, Dawn and the Academy for asking me to return to work with two of my favorite people, Mike De Luca and Jennifer Todd," Kimmel told E! News in a statement. "If you think we screwed up the ending this year, wait until you see what we have planned for the 90th anniversary show!"
Kimmel later tweeted about his return, writing, "Thanks to @TheAcademy for asking me to host The #Oscars again (assuming I opened the right envelope)."
"It's not often you get two chances to have a once-in-a-lifetime experience and even more rare to be handed the keys to a party 90 years in the making," De Luca and Todd added. "We always thought the idea that anything can happen on the Oscars was a cliché until we lived it."
Next year's ceremony will be held at the Dolby Theatre at Hollywood & Highland Center and will be televised live on ABC at 7 p.m. ET/4 p.m. PT.
The 2018 Oscars also will be televised live in more than 225 countries and territories worldwide.
"Our Oscars team this year delivered a show that hit every high note. Jimmy brought back the essence and light touch of the greatest hosts of Oscars' past," Academy CEO Dawn Hudson said. "Mike and Jennifer's love of movies is infectious and touched every aspect of the show. This is the perfect team to lead us into the ninth decade."
"After just one year, we can't imagine anyone else hosting The Oscars. Jimmy's skillful command of the stage is invaluable on a night when anything can happen—and does," said Channing Dungey, president of ABC Entertainment. "With Mike and Jennifer at the helm, we're ready for another unforgettable show that will dazzle, delight and, most importantly, honor 90 years of Hollywood's most prestigious award."