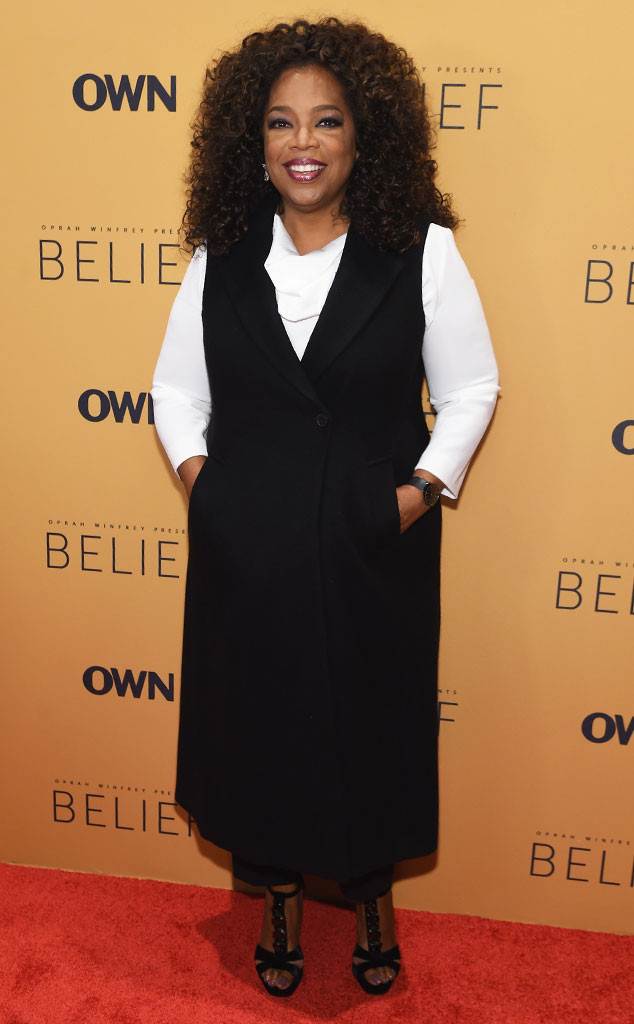 Jamie McCarthy/Getty Images
Oprah Winfrey is doing her part to help end gun violence once and for all.
After George Clooney and Amal Clooney pledged $500,000 to March for Our Lives—a protest organized by survivors of the Marjory Stoneman Douglas school shooting in Parkland, Fla.—the media mogul took to Twitter with a generous announcement.
"George and Amal," Winfrey wrote on Tuesday, "I couldn't agree with you more. I am joining forces with you and will match your $500,000 donation to 'March For Our Lives.' These inspiring young people remind me of the Freedom Riders of the 60s who also said we've had ENOUGH and our voices will be heard."
On March 24, students and supporters of March for Our Lives will march through Washington D.C. to call for stricter gun laws in the face of mass school shootings across the nation. The organization has encouraged others to establish marches in their own communities.