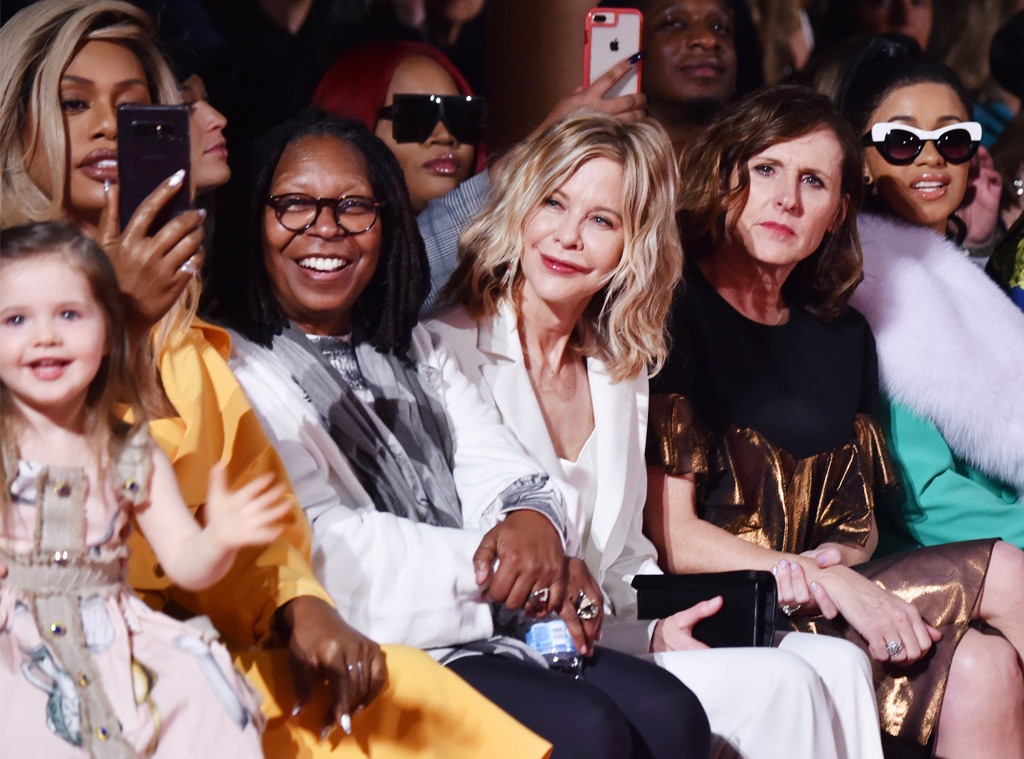 Stephen Lovekin/WWD/REX/Shutterstock
While models, celebrities and designers commonly advise shoppers to "just be yourself," Whoopi Goldberg is a standing example that it actually works. For that, she deserves a standing ovation. 
If you didn't notice, The View host was just about everywhere during New York Fashion Week. Christian Siriano, Chromat, Ulla Johnson, Jason Wu—the sixty-two-year-old entertainer was the MVP of the front row, sitting with the elite of the fashion world, as well as celebs that designers are dying to dress. 
"I thought Christian Siriano's 10th anniversary runway show was spectacular," she told Interview Magazine. "I got to sit by Laverne Cox and Cardi B. It was really nice because I don't get to see a lot of people very often. So it was very nice to be able to catch up."
Like her tell-it-like-it-is persona on the The View, which commonly creates opportunities for advocacy, the talk show host attended shows with body positivity messages—a clear passion of hers.
"The fact that [Siriano] showed all the clothes in various sizes was heaven," she continued. "Every woman sitting in this room thought to herself, 'I could wear that.'"
While she can appreciate fashion, it was also clear that Whoopi doesn't buy into the hype of fashion week. She's not trying to be something she's not. She's not looking at her wardrobe like a deer in headlights in the morning, stressed about photo opps. She's not clamouring for selfies with celebs. She's not there to impress, and she probably doesn't care if you like her outfit.
With 30 years in the business, an Emmy Award, a Grammy Award, a Tony Award and an Oscar, please believe, this star is impressive, and her casual wardrobe makes that clear.
Check out her front row looks below!
Watch:
Whoopi Goldberg Reflects on 10 Years at "The View"
Stay tuned all week for more updates, celebrity looks and how-tos from NYFW!